Are you looking for an artificial Christmas tree? Don't look any further! I'm pretty sure I've found the best one out there! This faux fir doesn't just look realistic – it is even prettier than the real ones I've had the last couple of years!
A few weeks back, it didn't even cross my mind to get an artificial tree for my home. Artificial trees (I think) were a thing like 15 years ago or so. I remember some of my friends had them at home, covered in tons of shimmering tinsel of all colors. They were so unbelievably ugly that they went instantly on my "never buy" list, next to inflatable furniture and peel-off nail polish.
Now here we are and I am more than thrilled to share with you guys what changed my mind completely!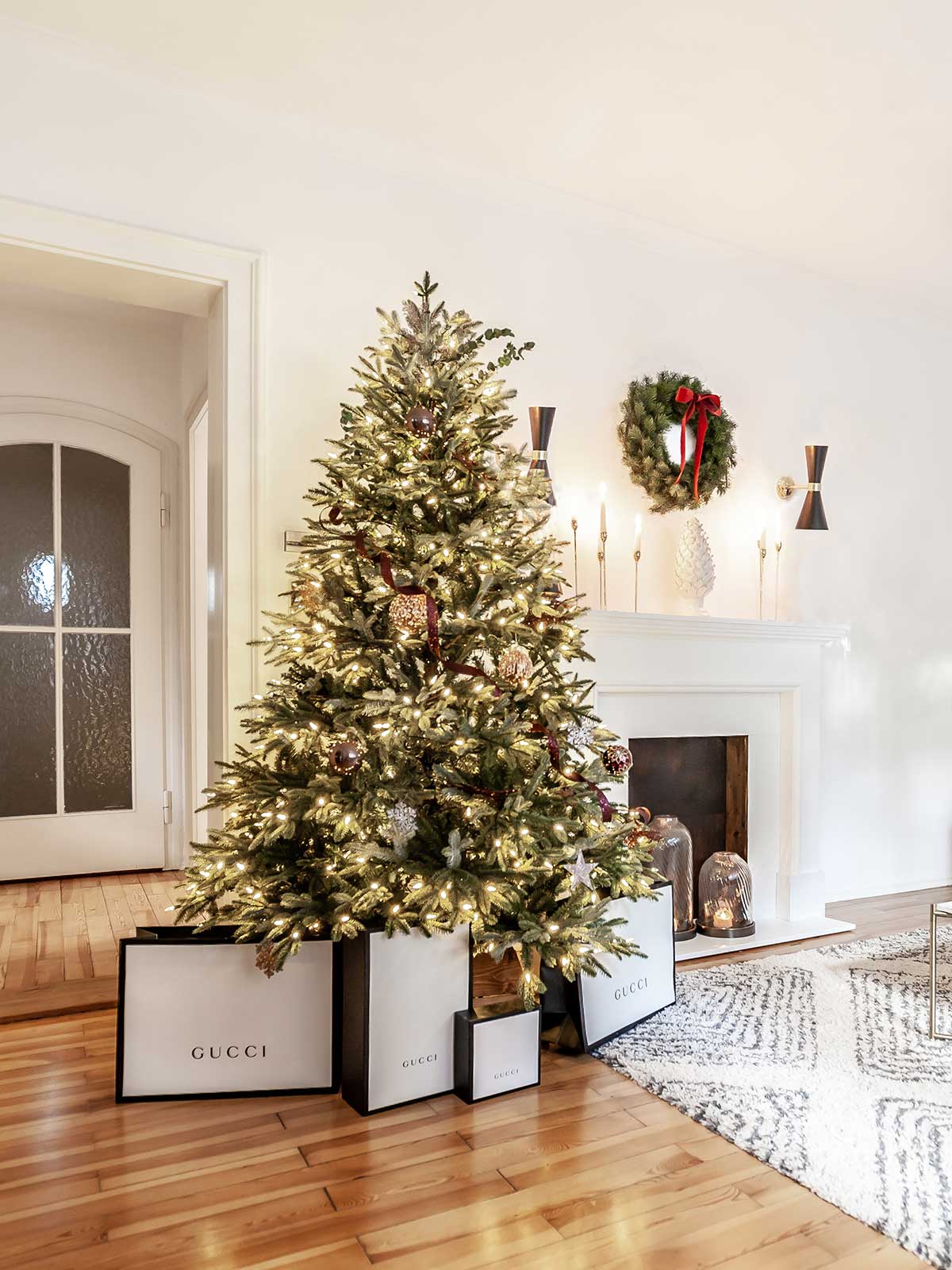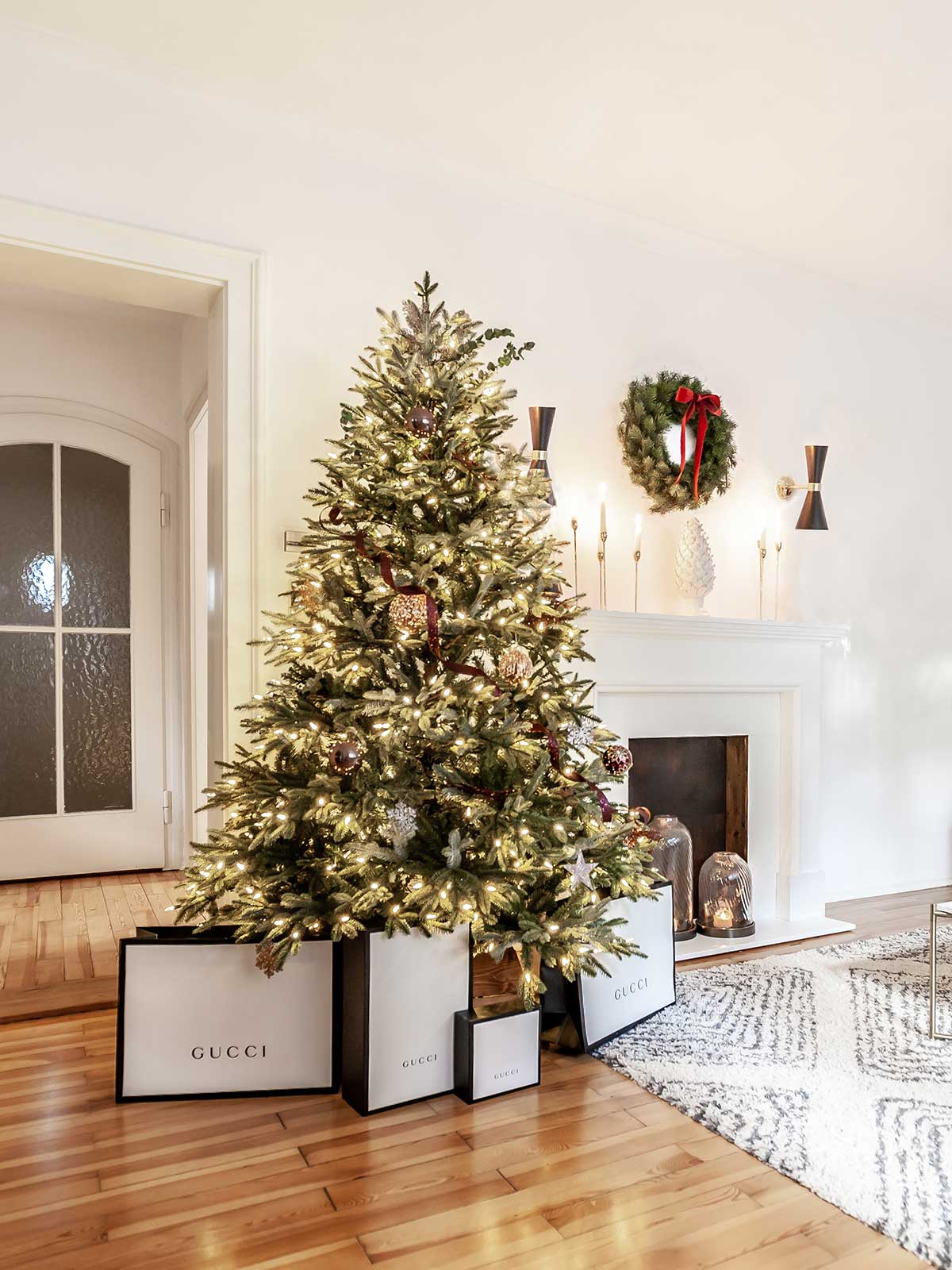 A few weeks back, I've started to look on Instagram and Pinterest for Christmas decor inspiration. To my surprise, I've ended up being more hooked to the trees I spotted than the décor I saw. The brand name "Balsam Hill" appeared over and over again, so I started to get curious.
Why are we even looking for an alternative to a real Christmas tree?
One of the biggest cons of a real tree is its limited lifetime. I would love to enjoy the tree for several weeks, not just a few days.
We've long had the tradition of buying our tree the day before Christmas, which always was quite stressful with all the other preparations for that big day. But since I wanted the tree to be as fresh as possible, there was no other way around. I like it warm and cozy at home, which results in rather dry winter air. This isn't the best surrounding for a real tree, thus after only 3 days, the needles start to fall and the color of the tree fades from green to grey. A week later, the tree already looks lifeless and has to go for good.
As a cat-mom of three, I also need to mention that an artificial tree is not, by far, as interesting as a real one with all the wood and wildlife scents.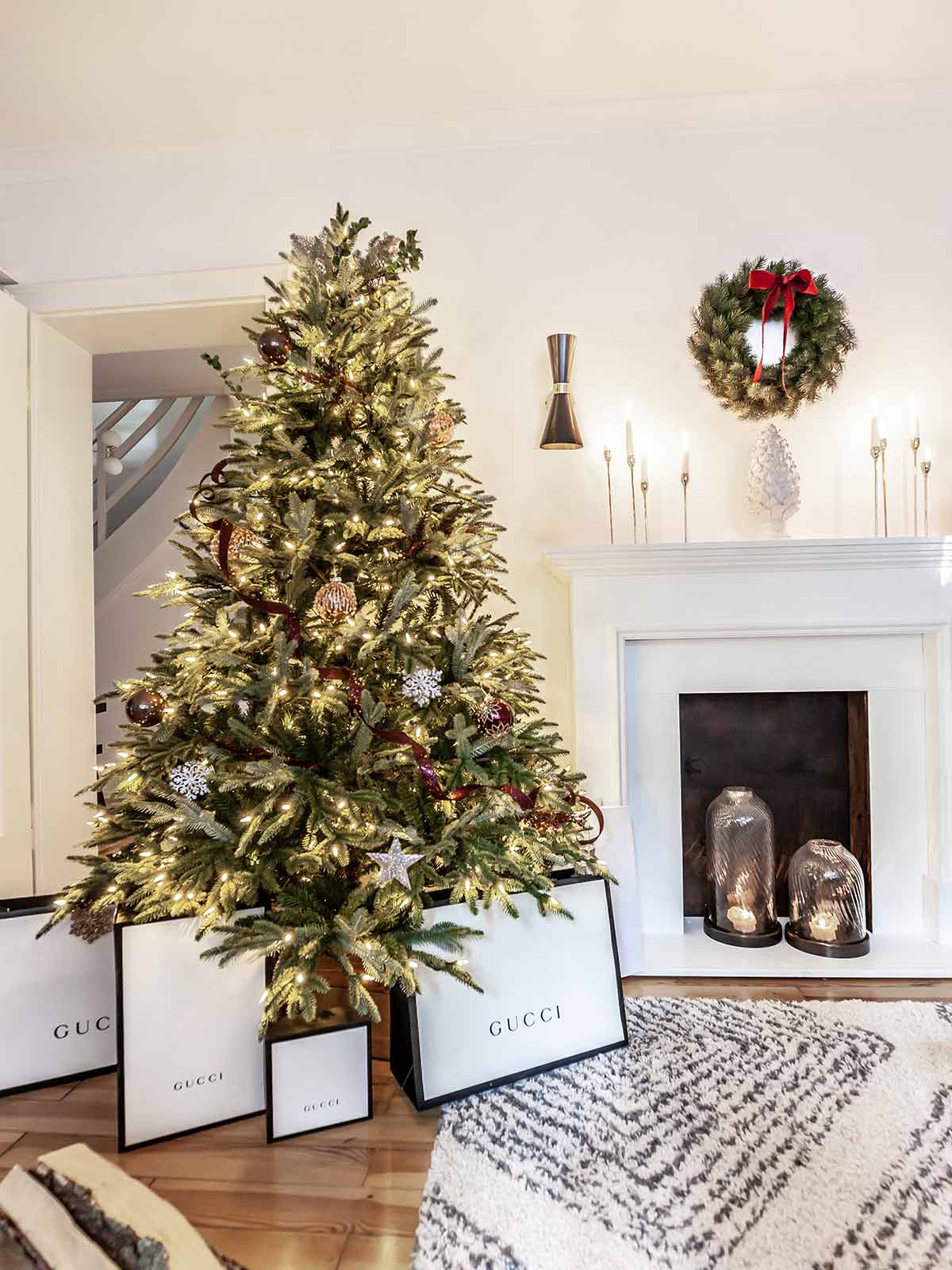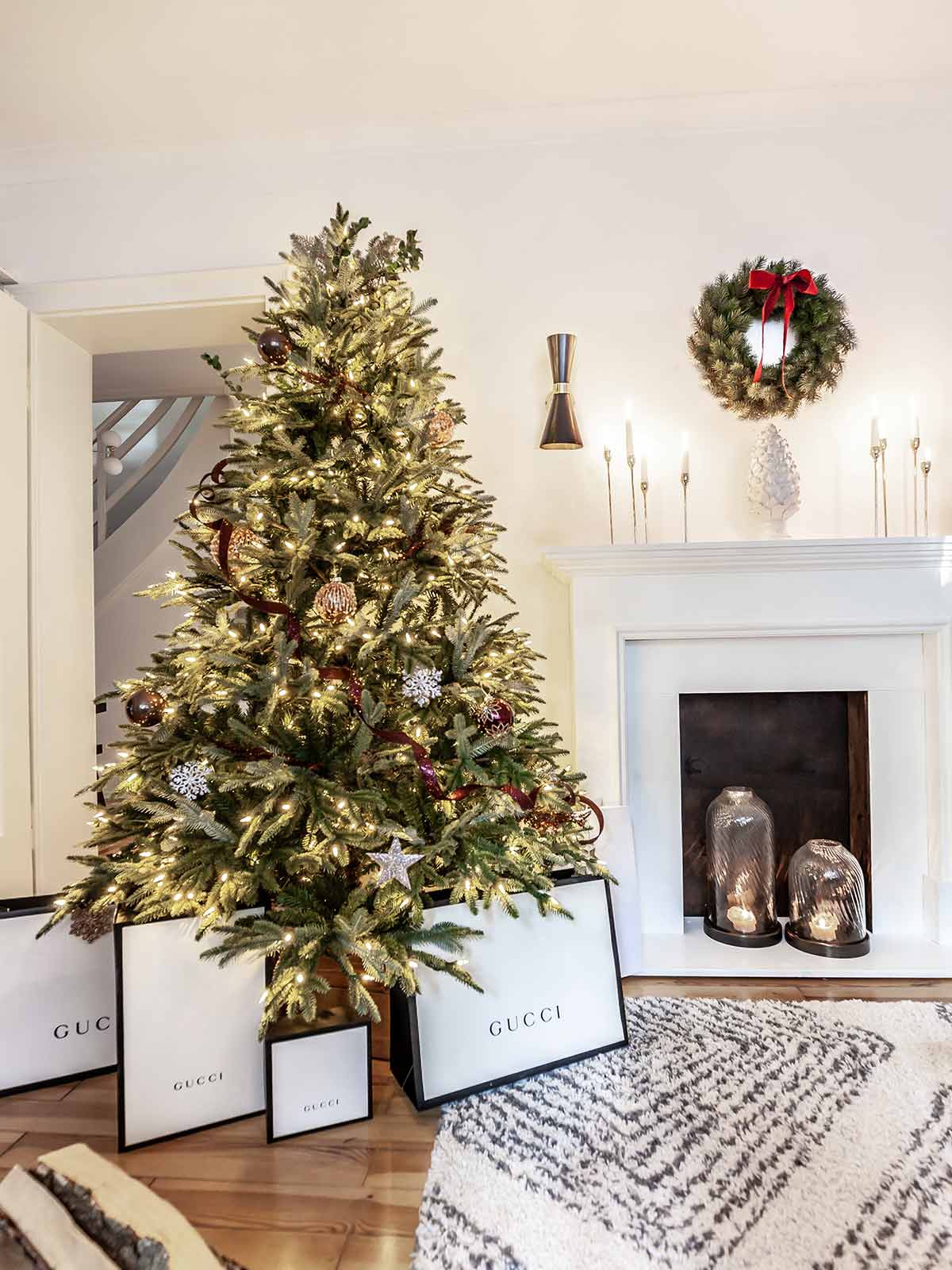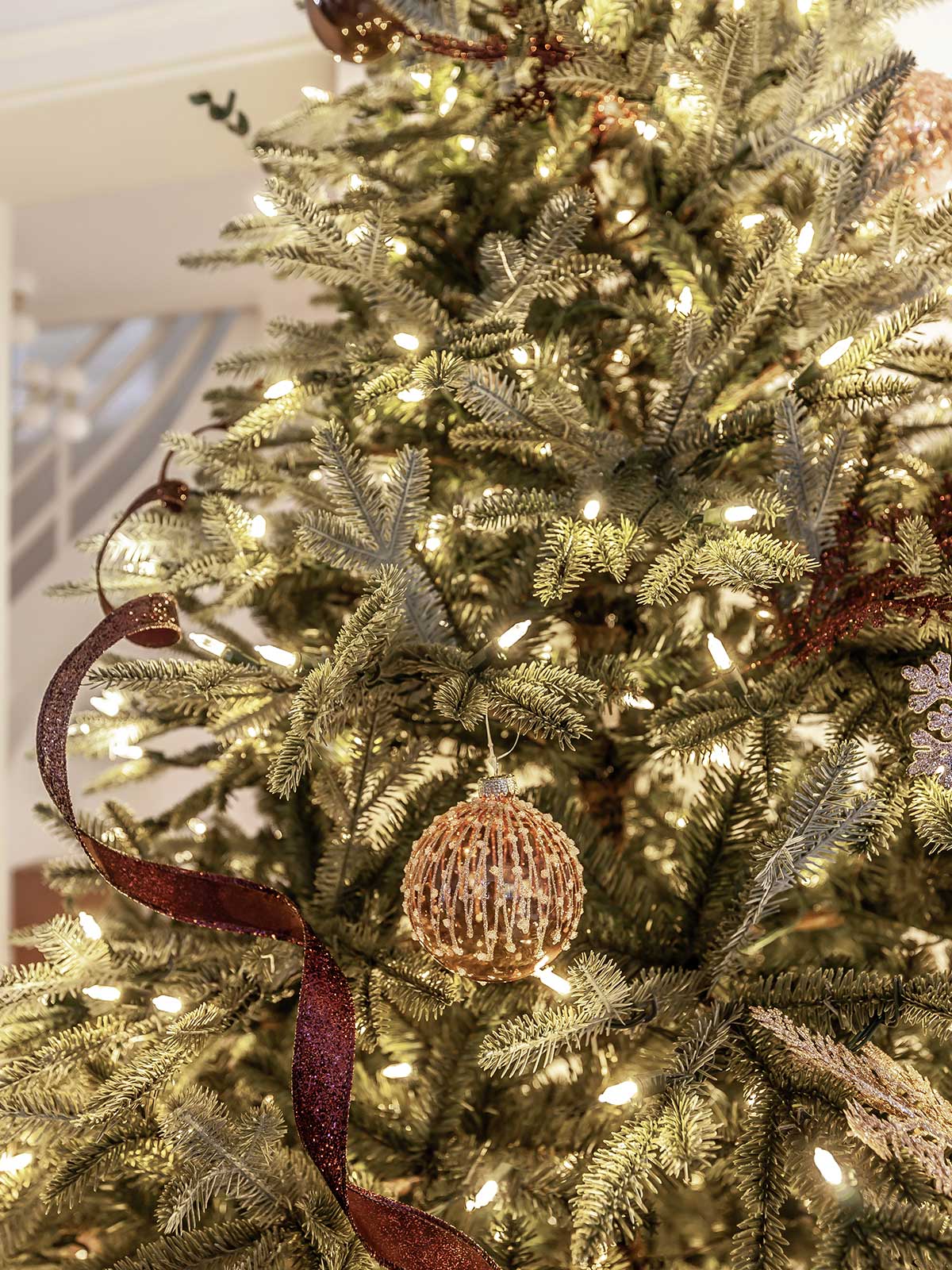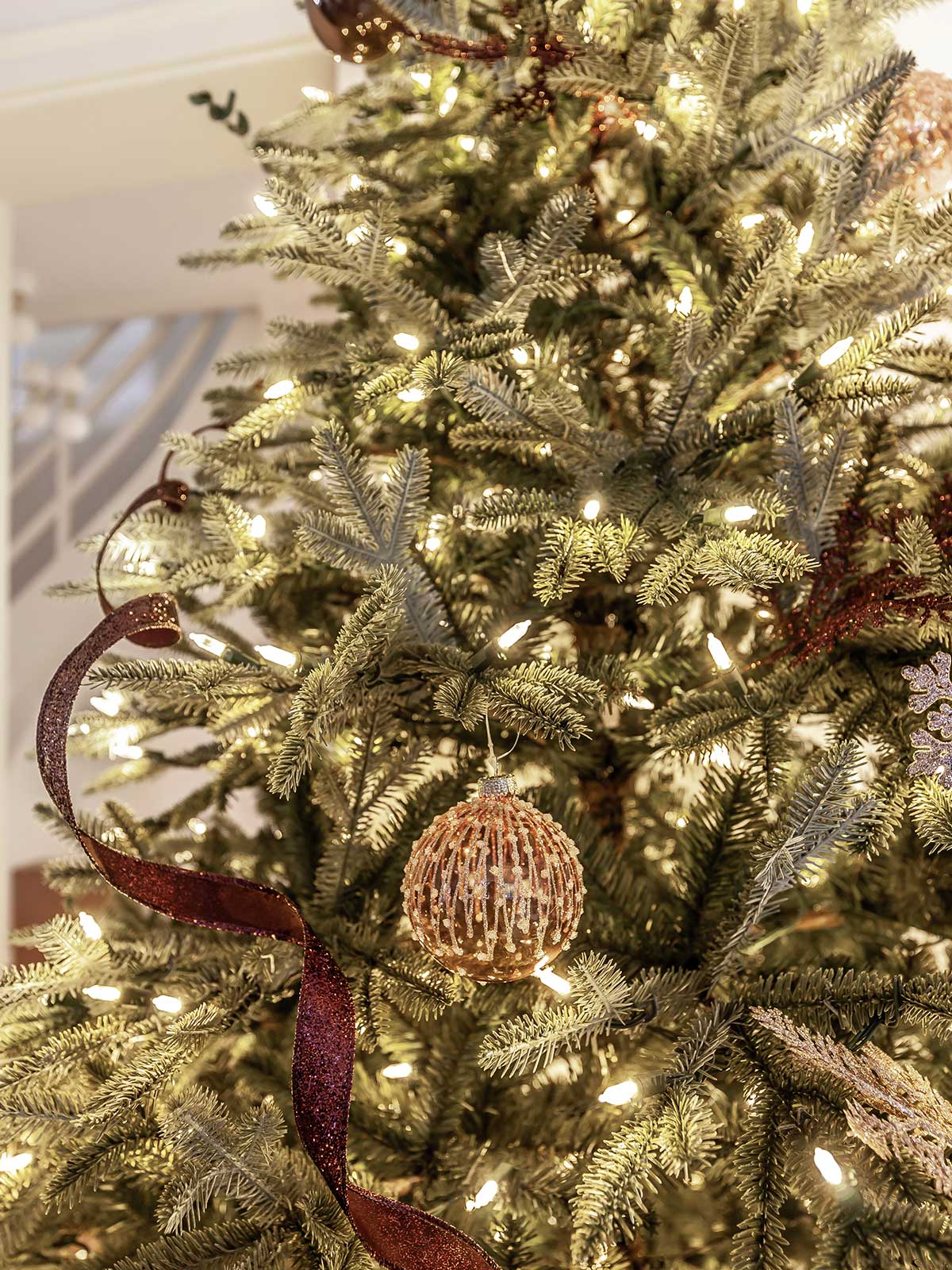 My first artificial Christmas tree experience
Black Friday came and I was yet impressed by Balsam Hill's products that I've almost bought a tree myself. However, in the end, I didn't do so because I was still skeptical. I know myself and my extremely high expectations. I knew that if this tree wouldn't be as good as all those Instagram photos showed, I would have been disappointed.
For this reason, I approached Balsam Hill and they were so kind that they offered me this beautiful tree: A 195cm tall pre-lit Fraser Fir.
On a side note: This is my honest opinion and I did not get paid for this review. I got this tree as a PR product and it was my own decision to write a post about it.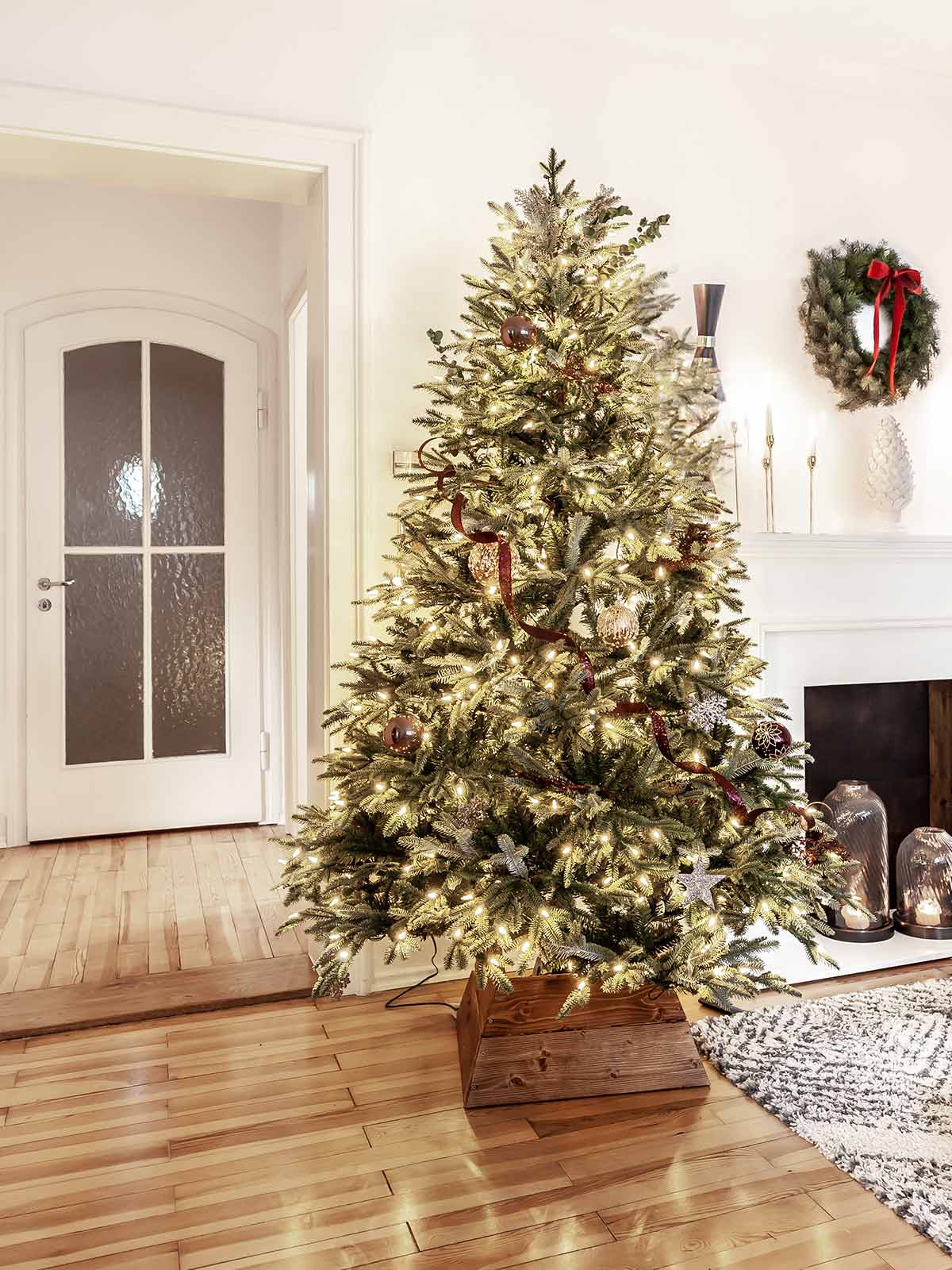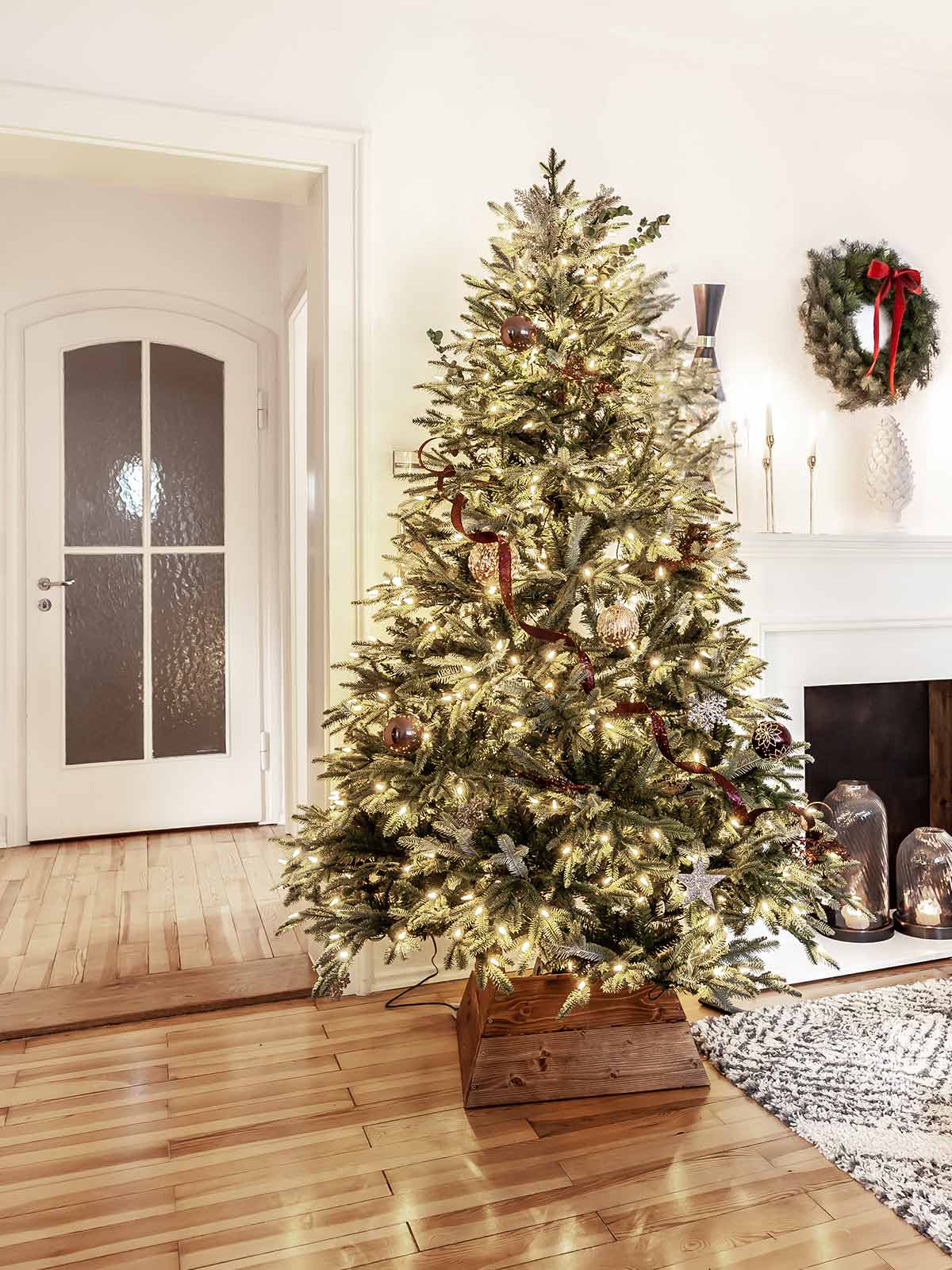 Real or artificial?
The tree arrived about a week ago, and I'm thrilled about it every day. I don't have to clean the needles, it looks as fresh as the first day I received it, and it will look like that for the next several years. I'm finally able to decorate my tree with balls again. Due to my cats' interest in the real trees, I've always kept the decor minimalist. So, for me, it is crystal clear: Yes to the artificial Christmas tree!
In fact, I'm so convinced that I'm thinking about a second tree for our hallway next year.
Am I missing something?
The only thing an artificial tree can't give me is the beautiful smell of fresh fir which instantly reminds me of the cozy holiday evenings.
To give me that last bit of Christmas vibe, I will light my Byredo Peyote Poem candle and get a few fresh pine branches to decorate our table.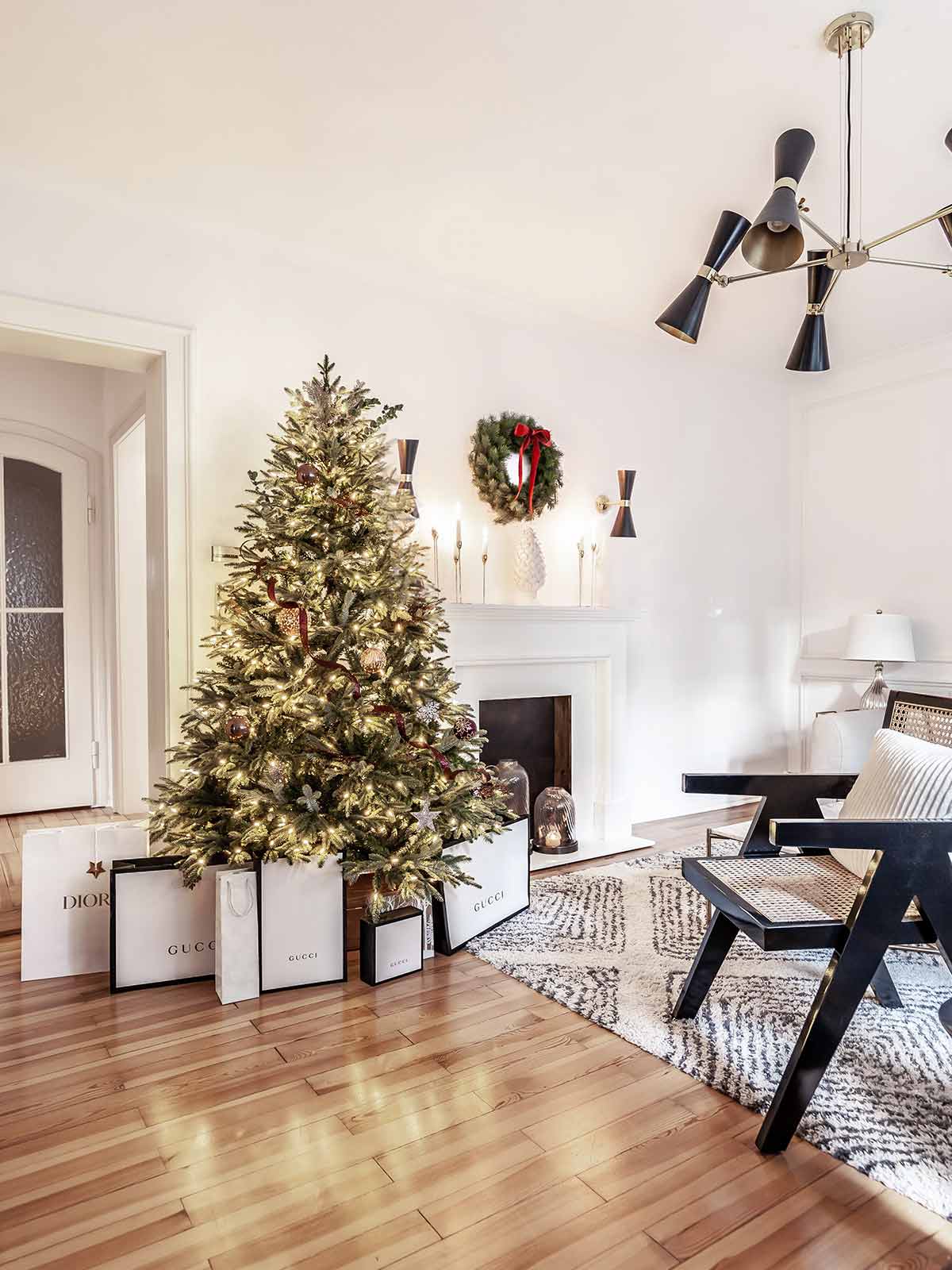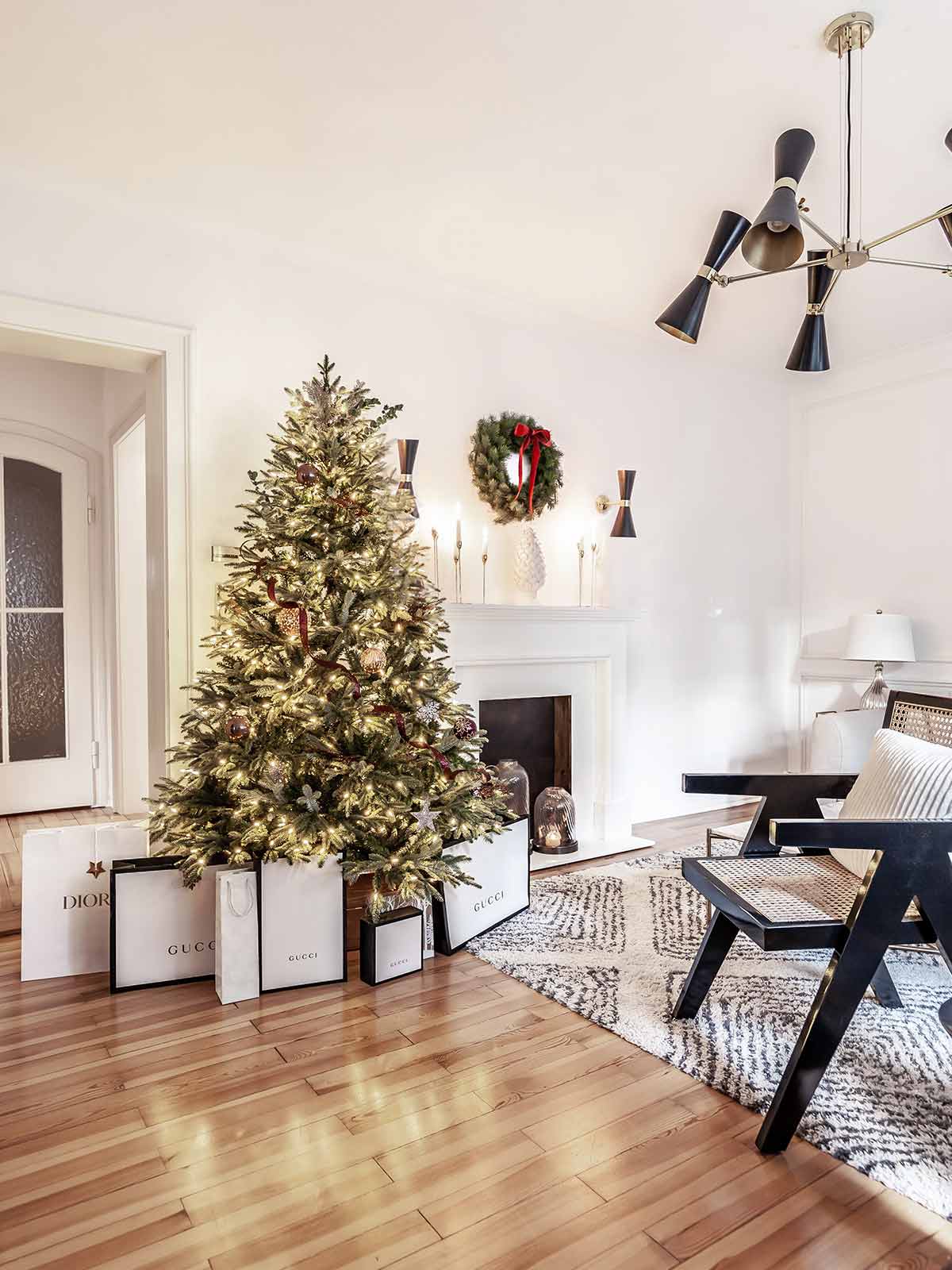 Best artificial christmas trees: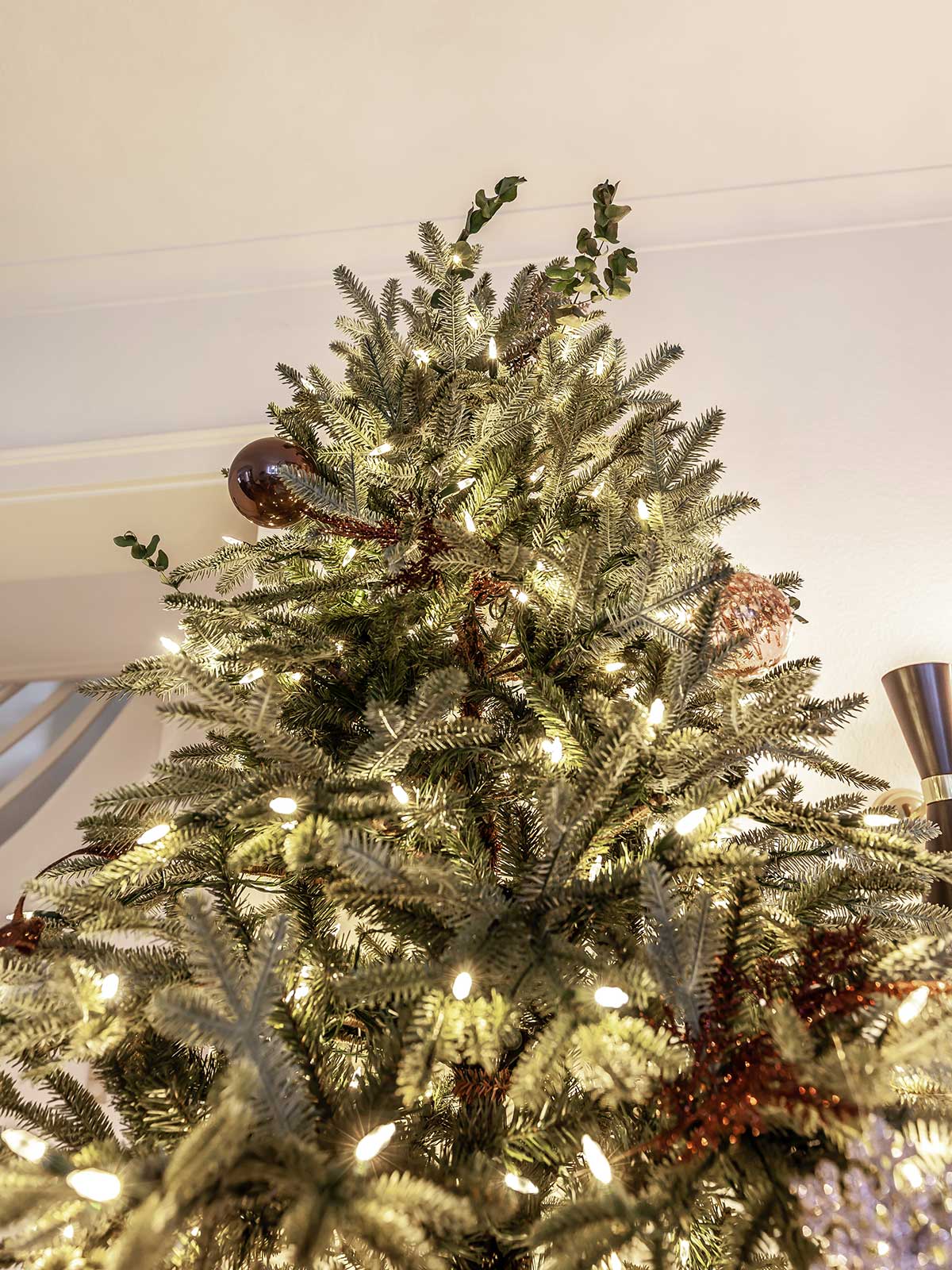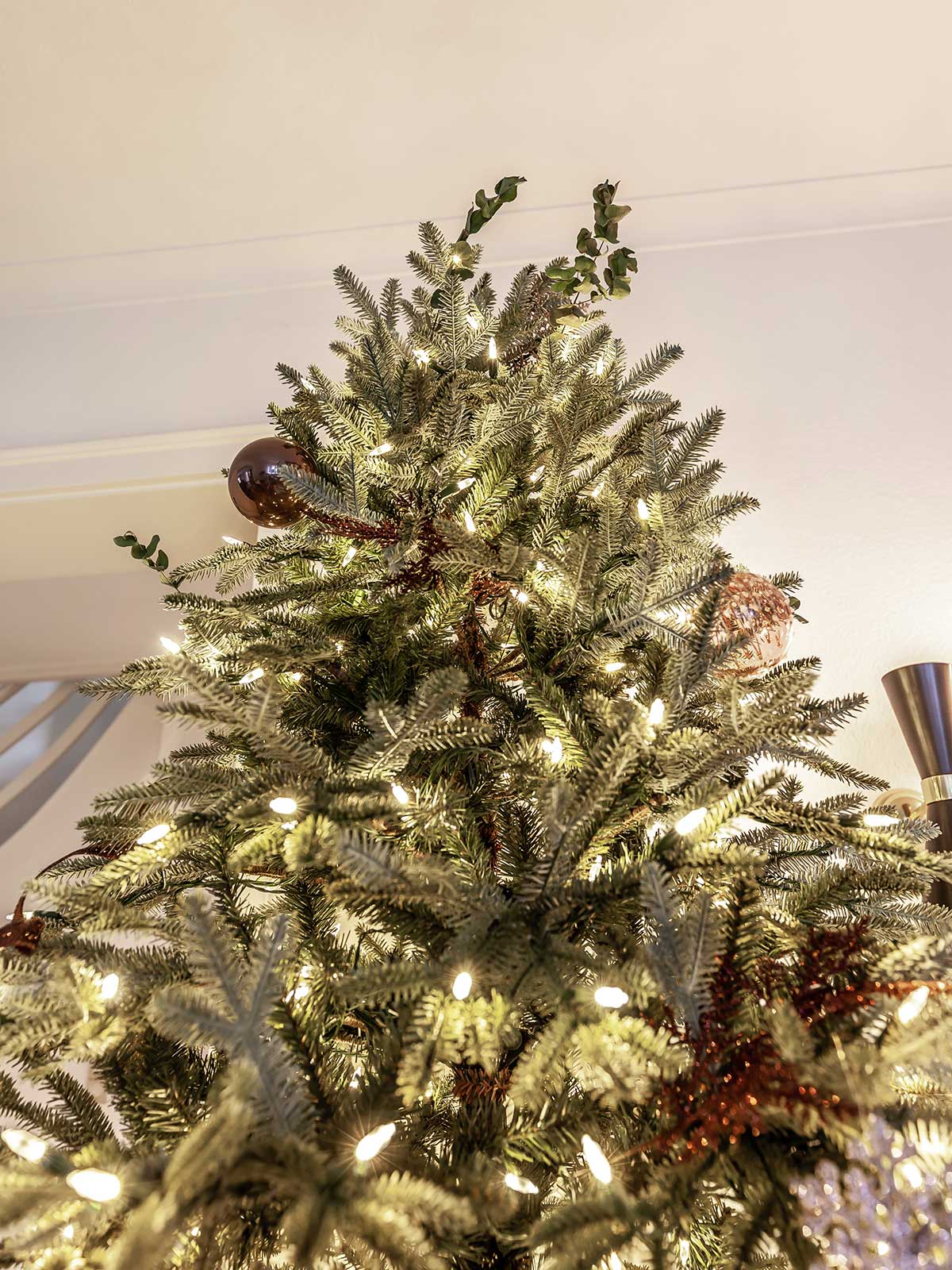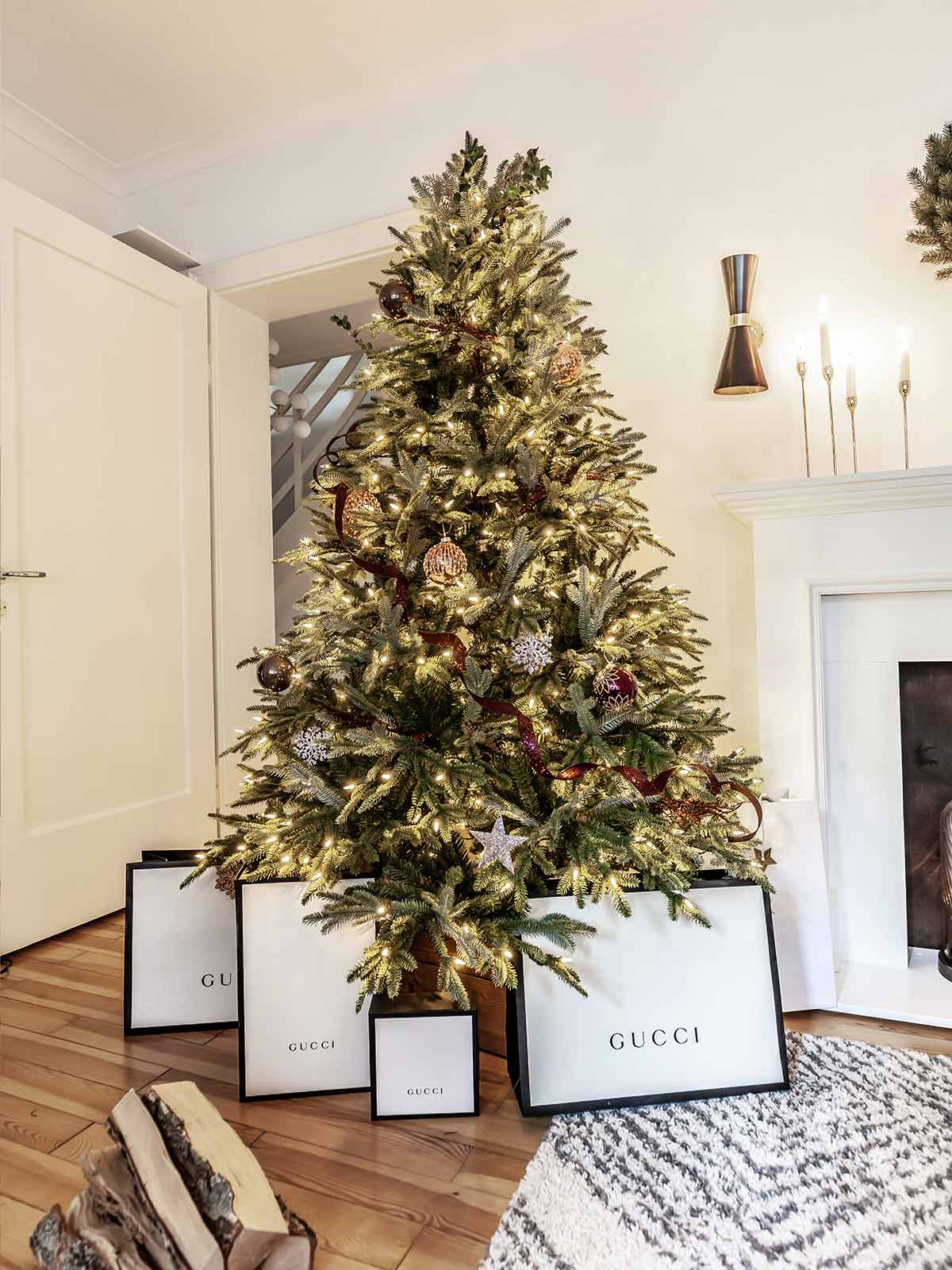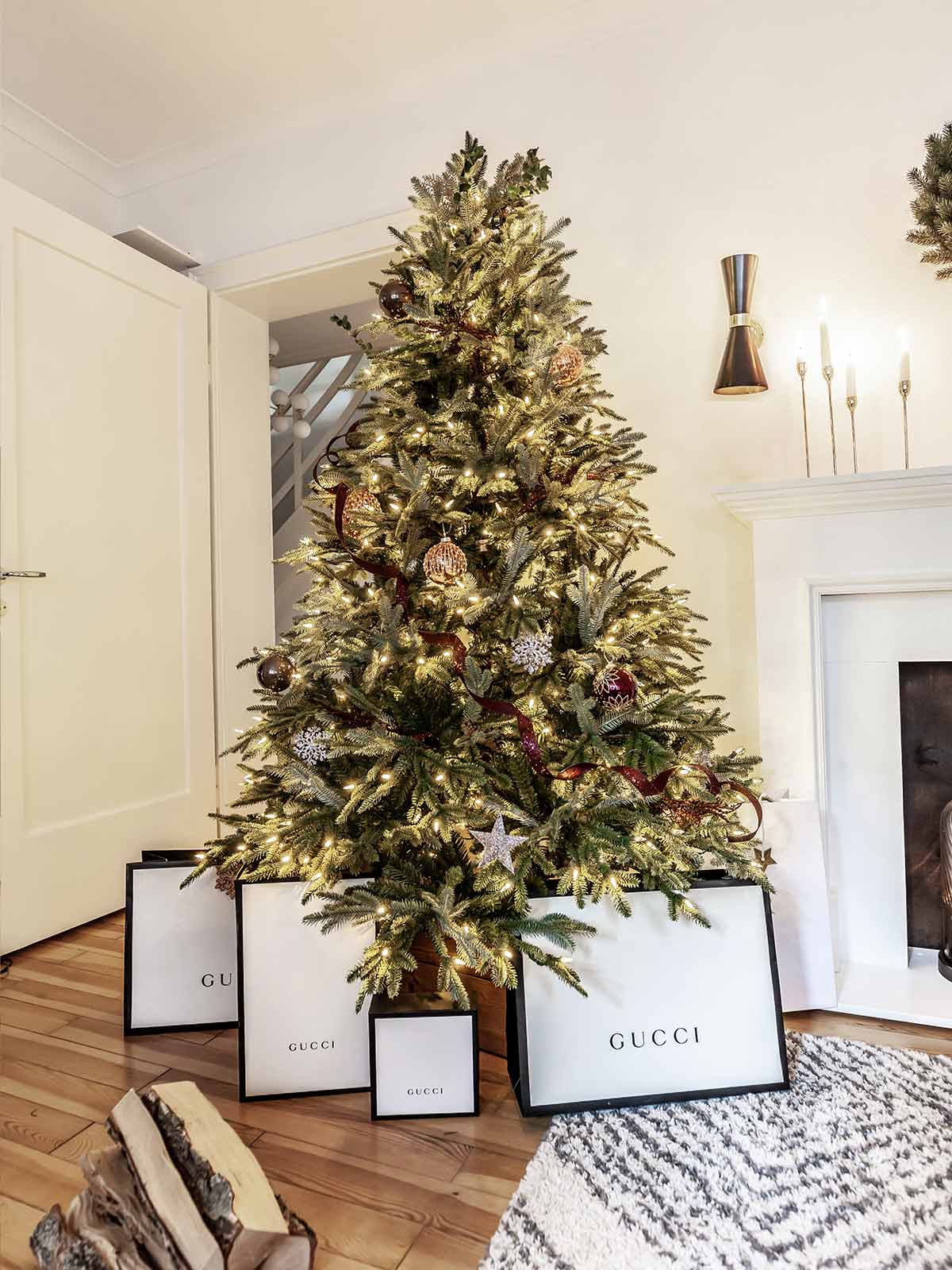 Living room favorites:
Discover the Katie Fischer collection, a unique selection of quality-driven, handmade products for the modern home: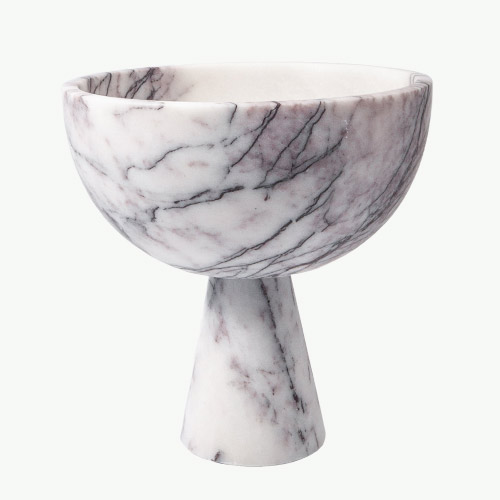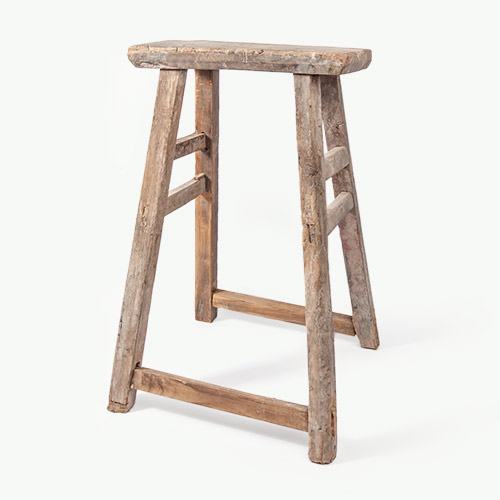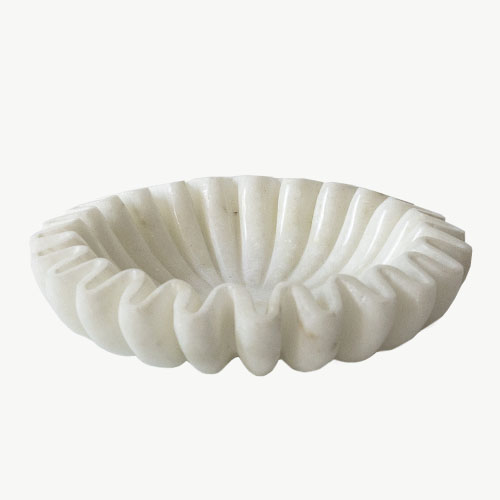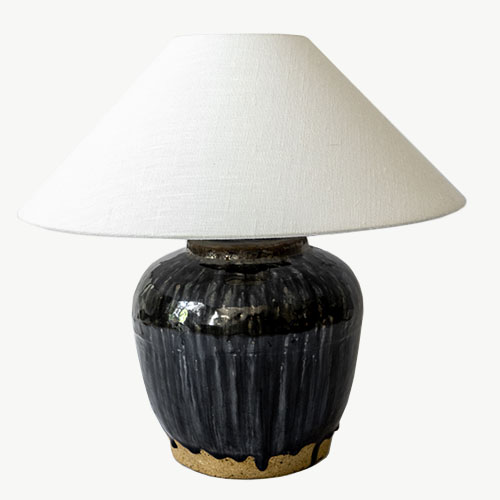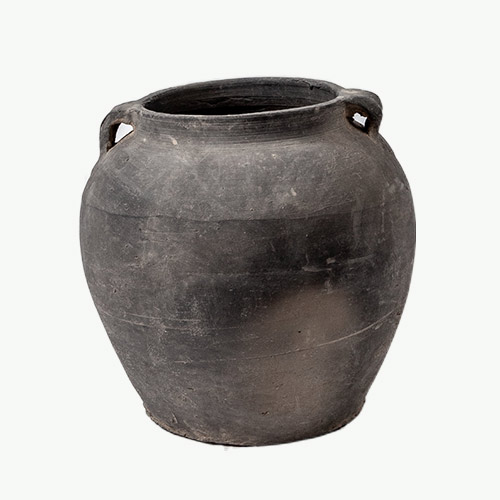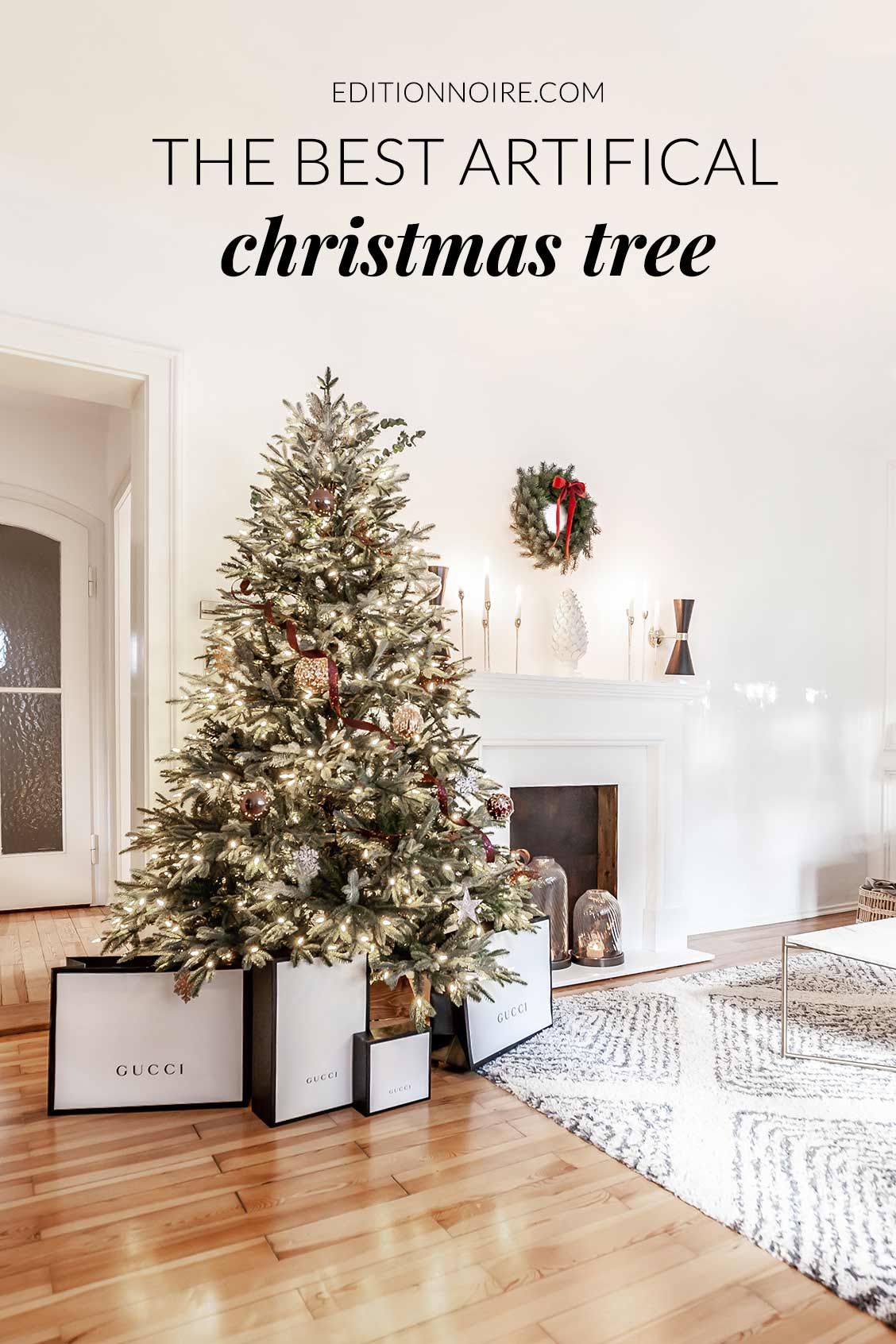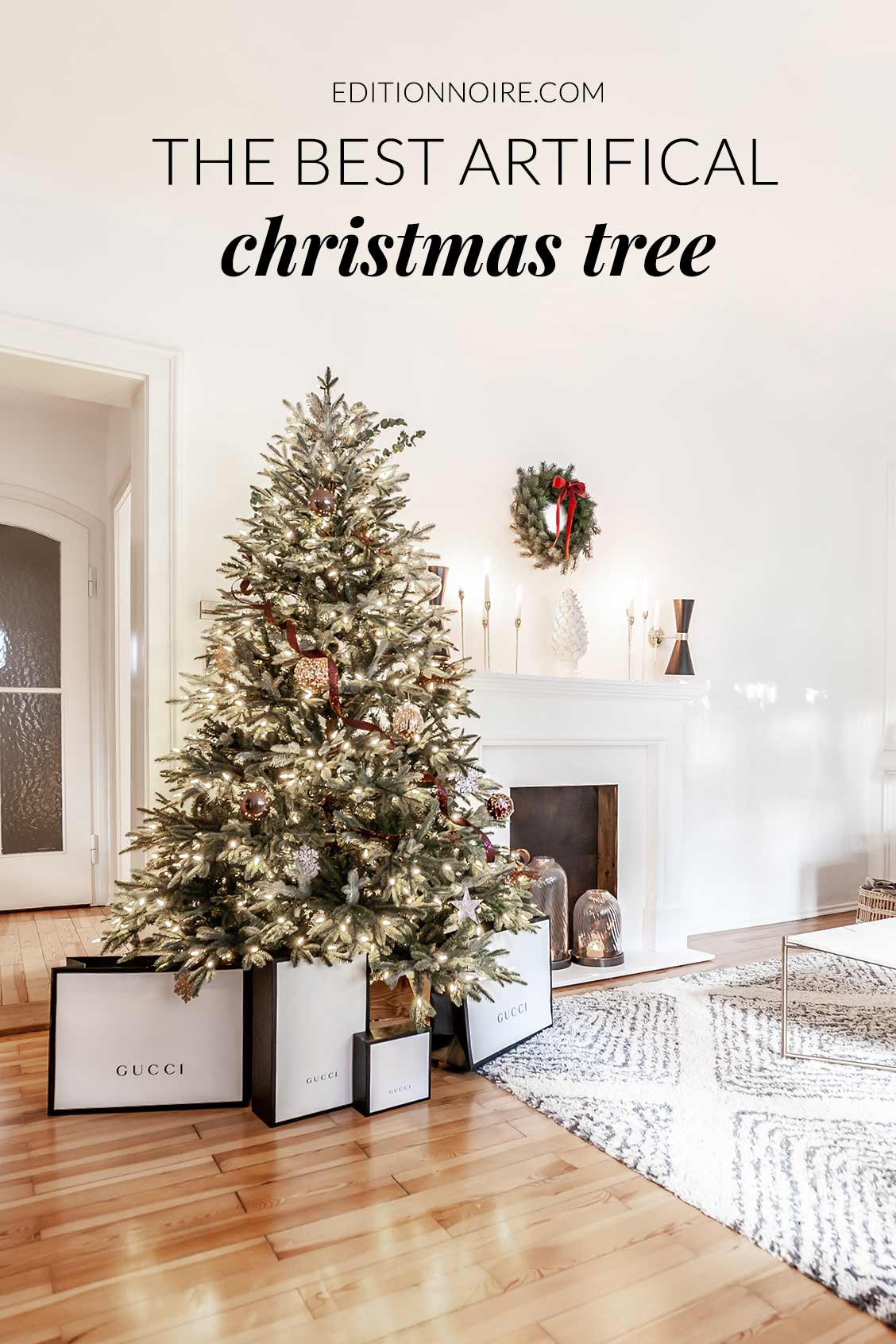 artificial tree
balsam hill
christmas tree
christmas tree decor