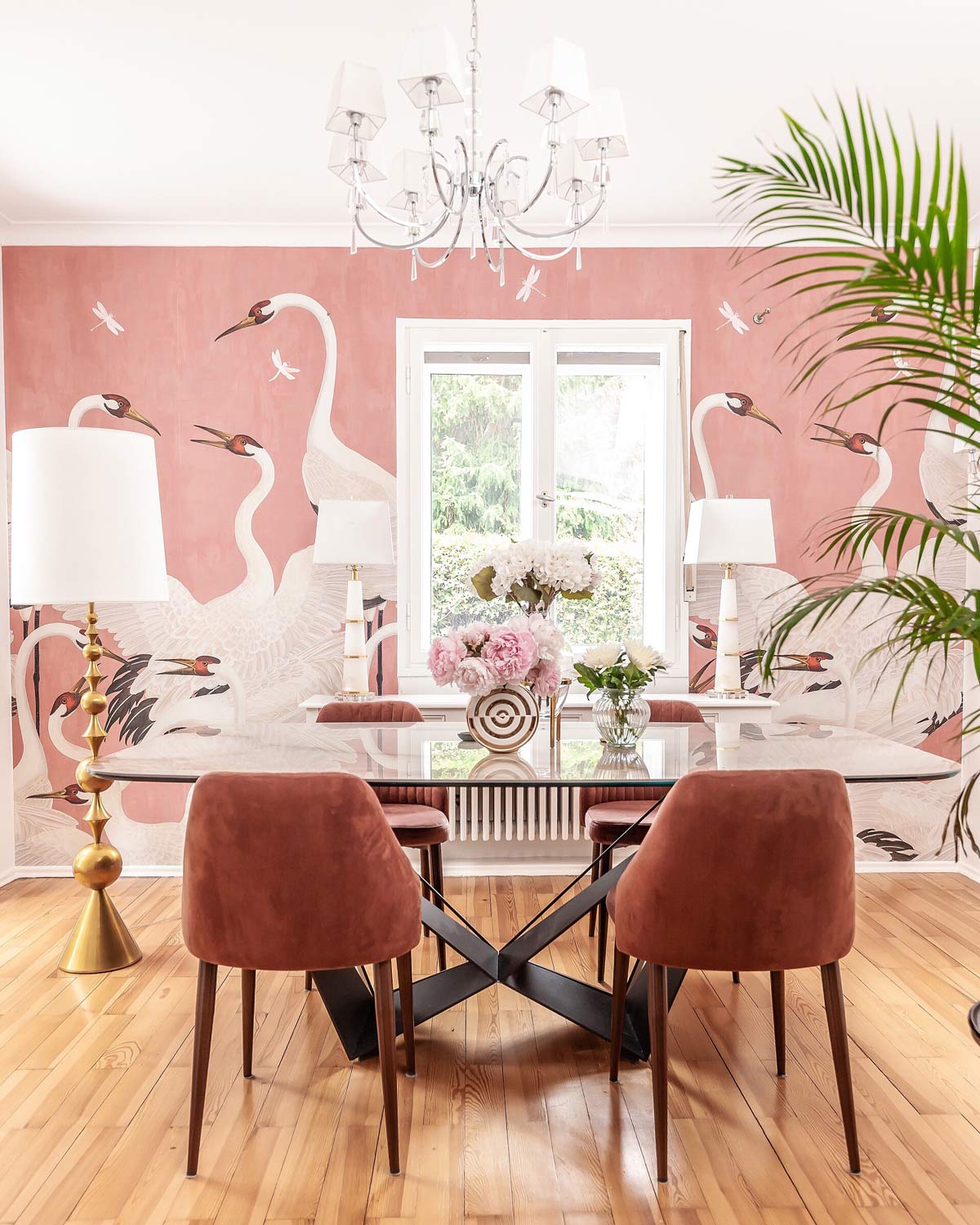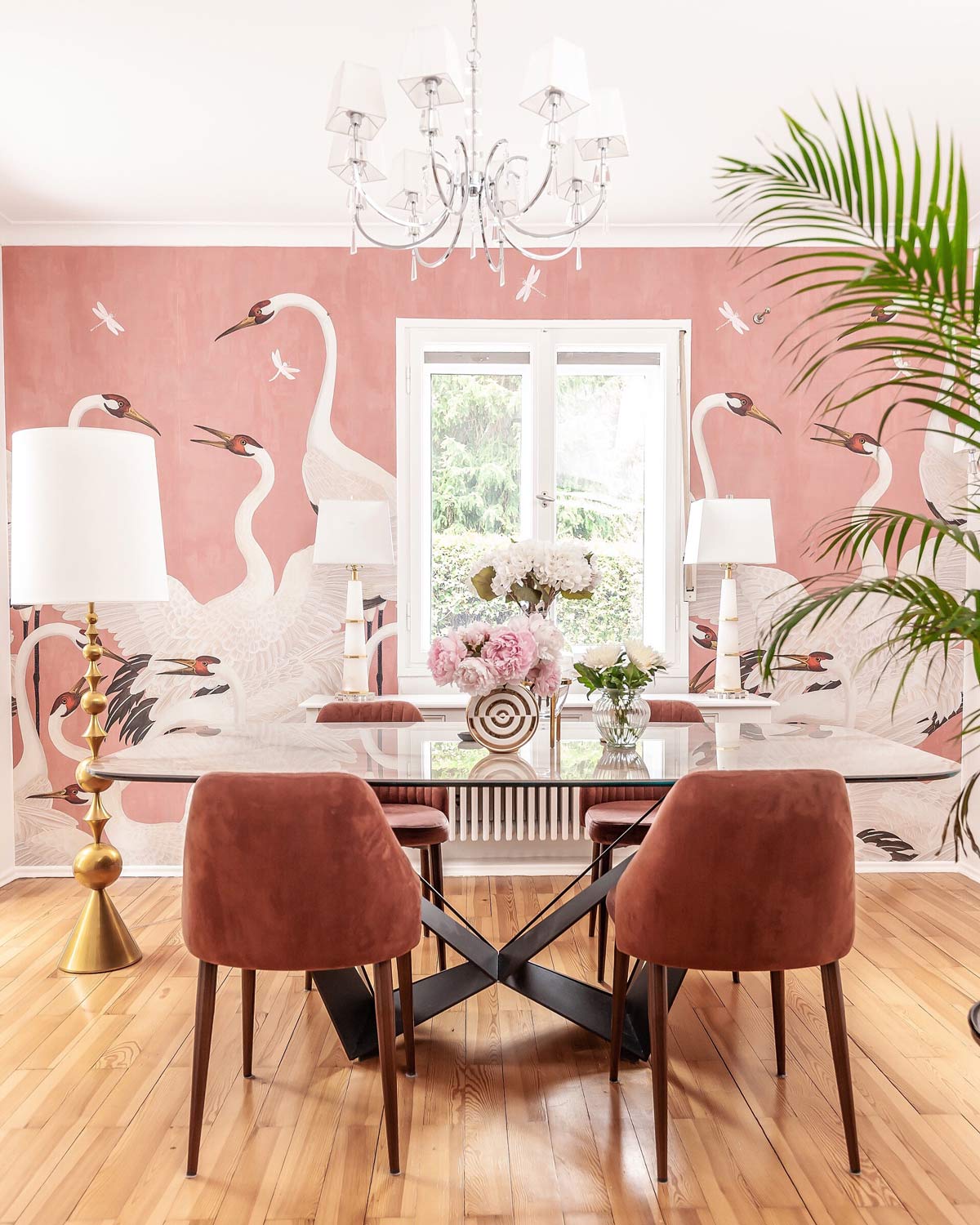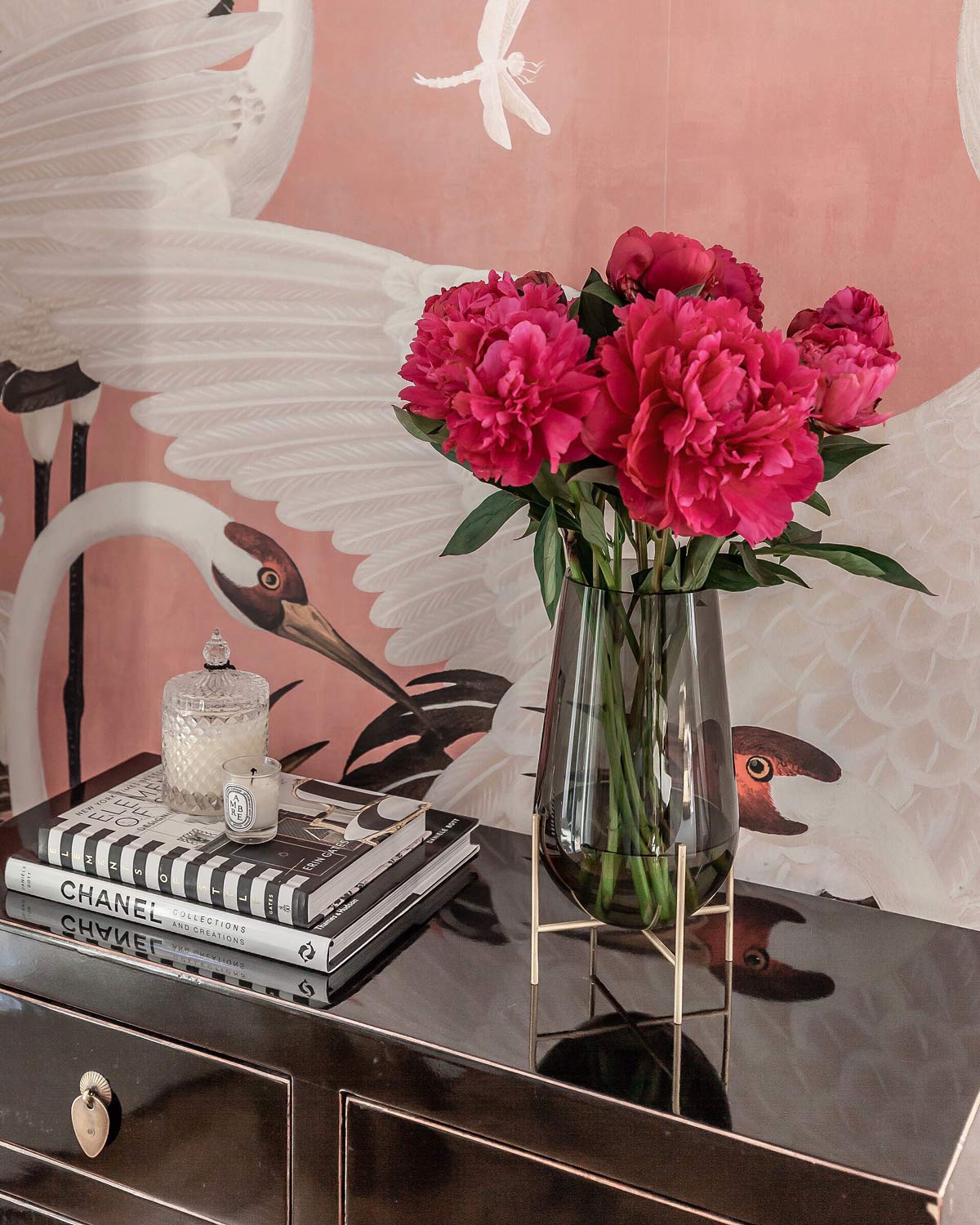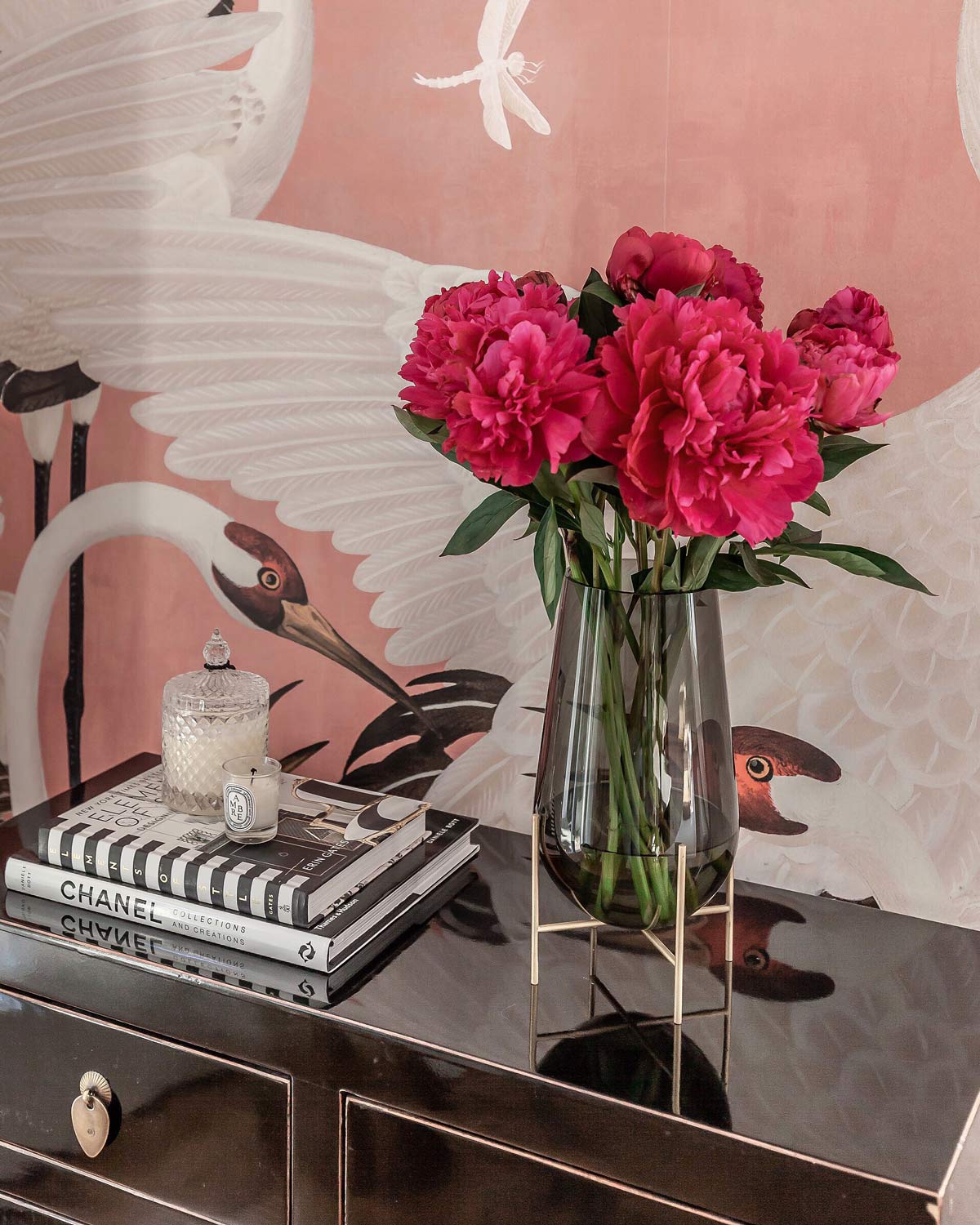 Here's a look into our summer ready dining room. I love to freshen up my home with seasonal items in an elegant way and without getting too literal with the decor. Today I'm sharing some easy ideas to decorate your home for summer.
Flowers
Fridays are literally flower-days for me. I have a few favorite shops around the city where I get my flowers for the upcoming week. Fresh flowers are an easy way to add a summer vibe to your home. My tip: Get them as BIG as you can.
A budget-friendly way to keep it blooming is to invest a bit more in a rare orchid. It will last for weeks or months while a fresh bouquet can only last a few days.
Get the look:

Plants
The next green tip for today: Nothing better than a beautiful plant and I'm currently all over Areca Palms. A perfect way to bring that tropical vibe into your home.
Fun accessories
As you may know, I'm a huge fan of Jonathan Adler and especially during summer it is my go-to decor choice. Add some fun pieces like the Futura Bullseye Vase or Harlequin Floor Lamp which will instantly bring your home to life.
Dining Room Favorites: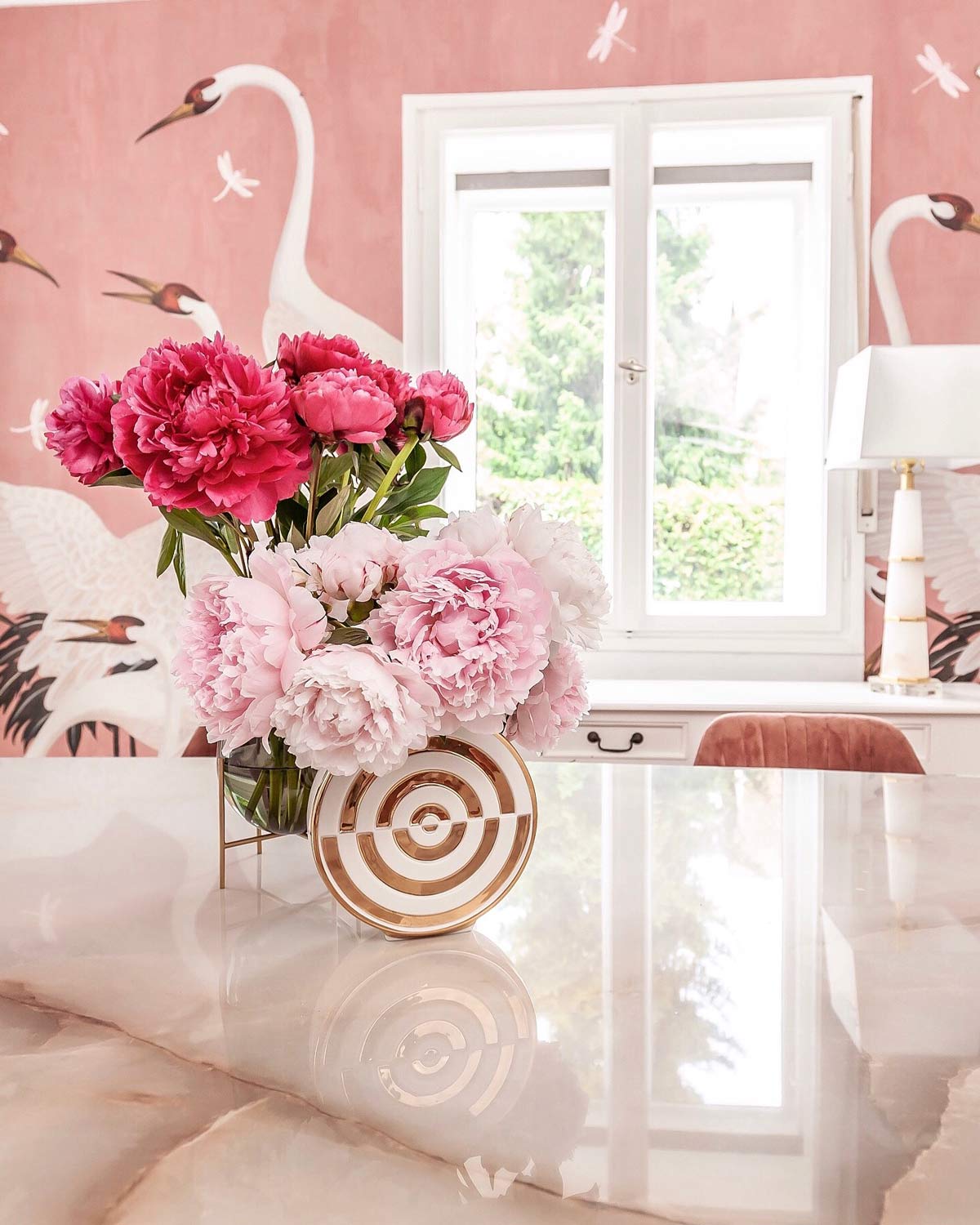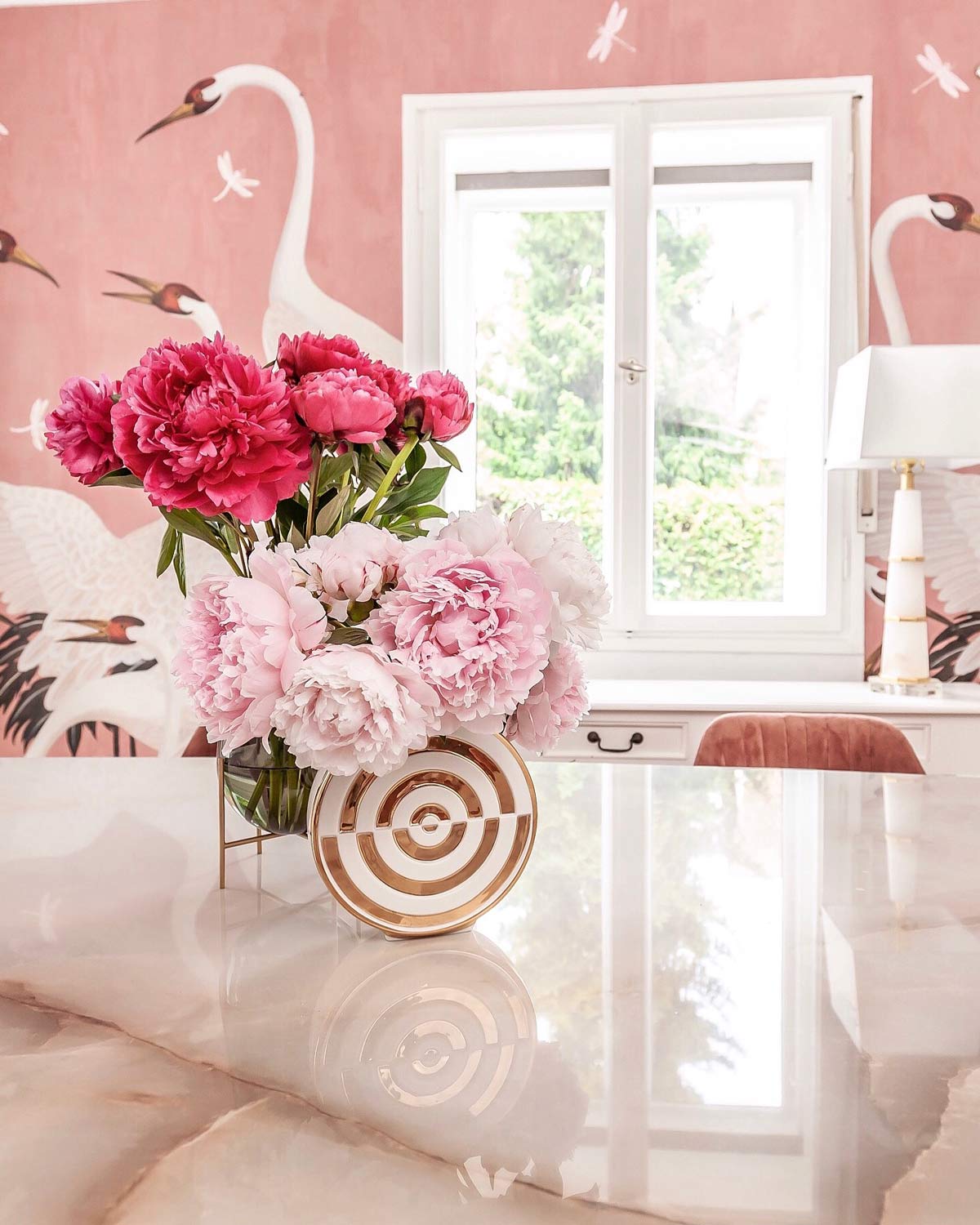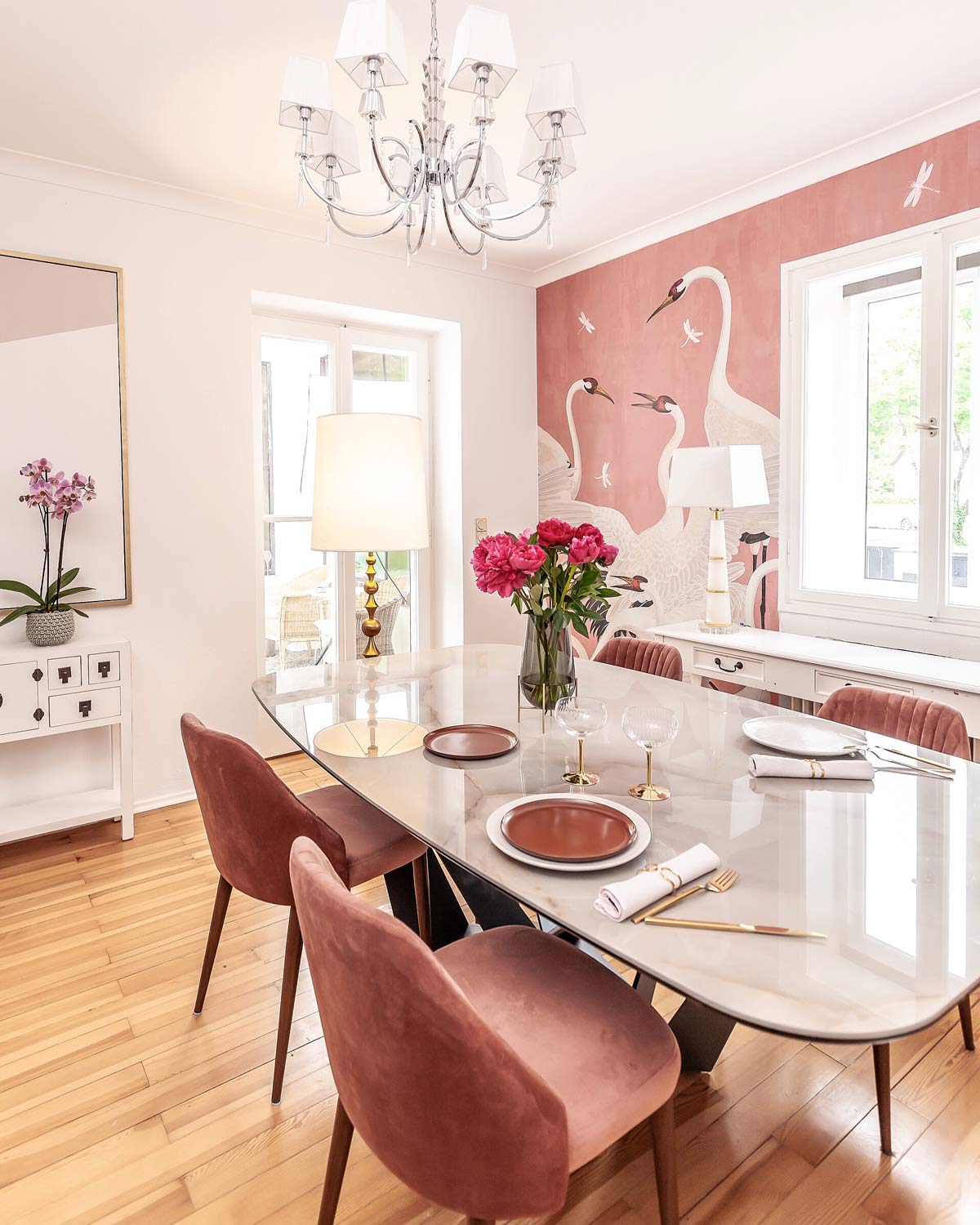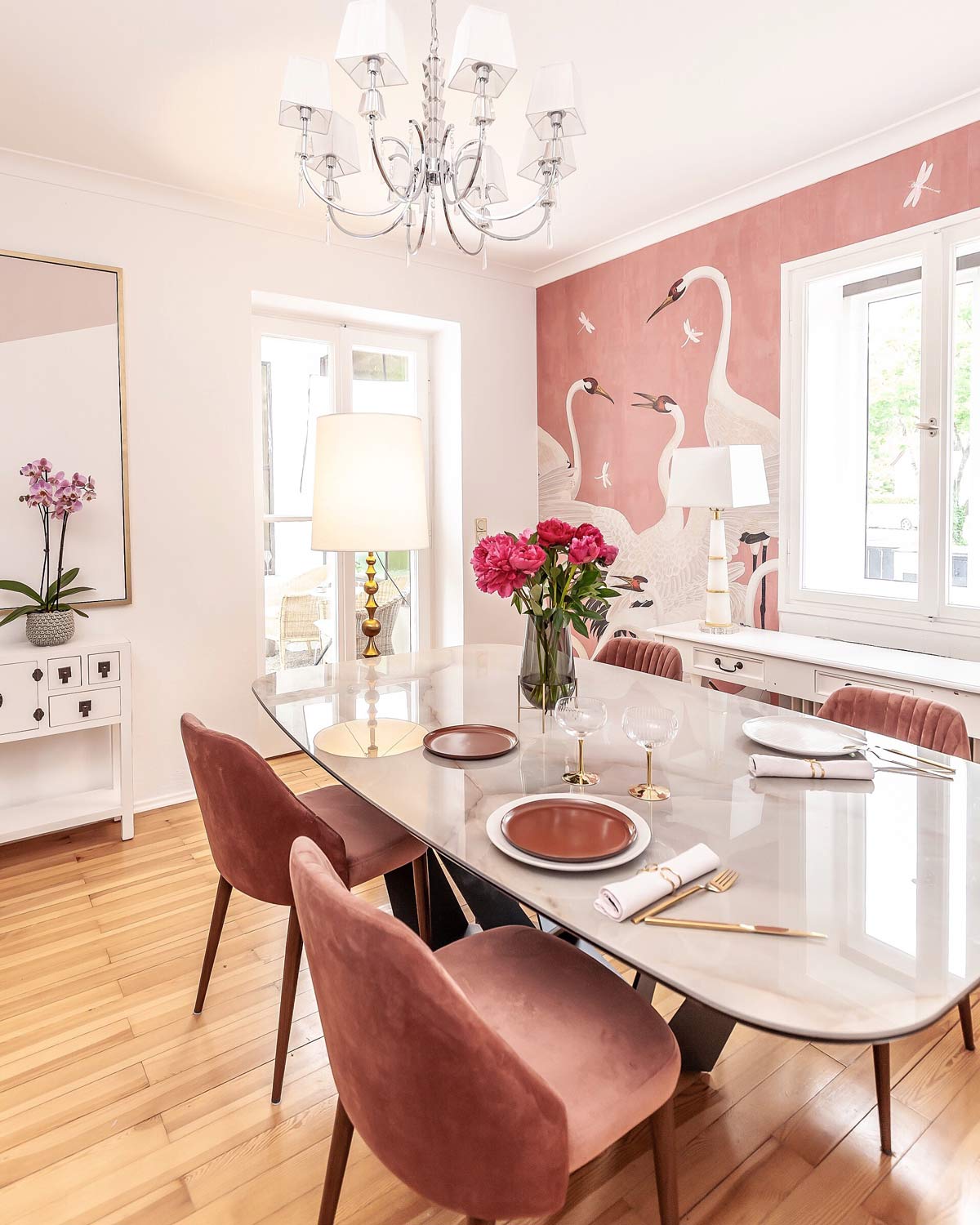 Art
Slim Aarons, Slim Aarons. Did I miss something? Let's be serious, we can't ignore this trend right now and what speaks more summer than a fancy pool party?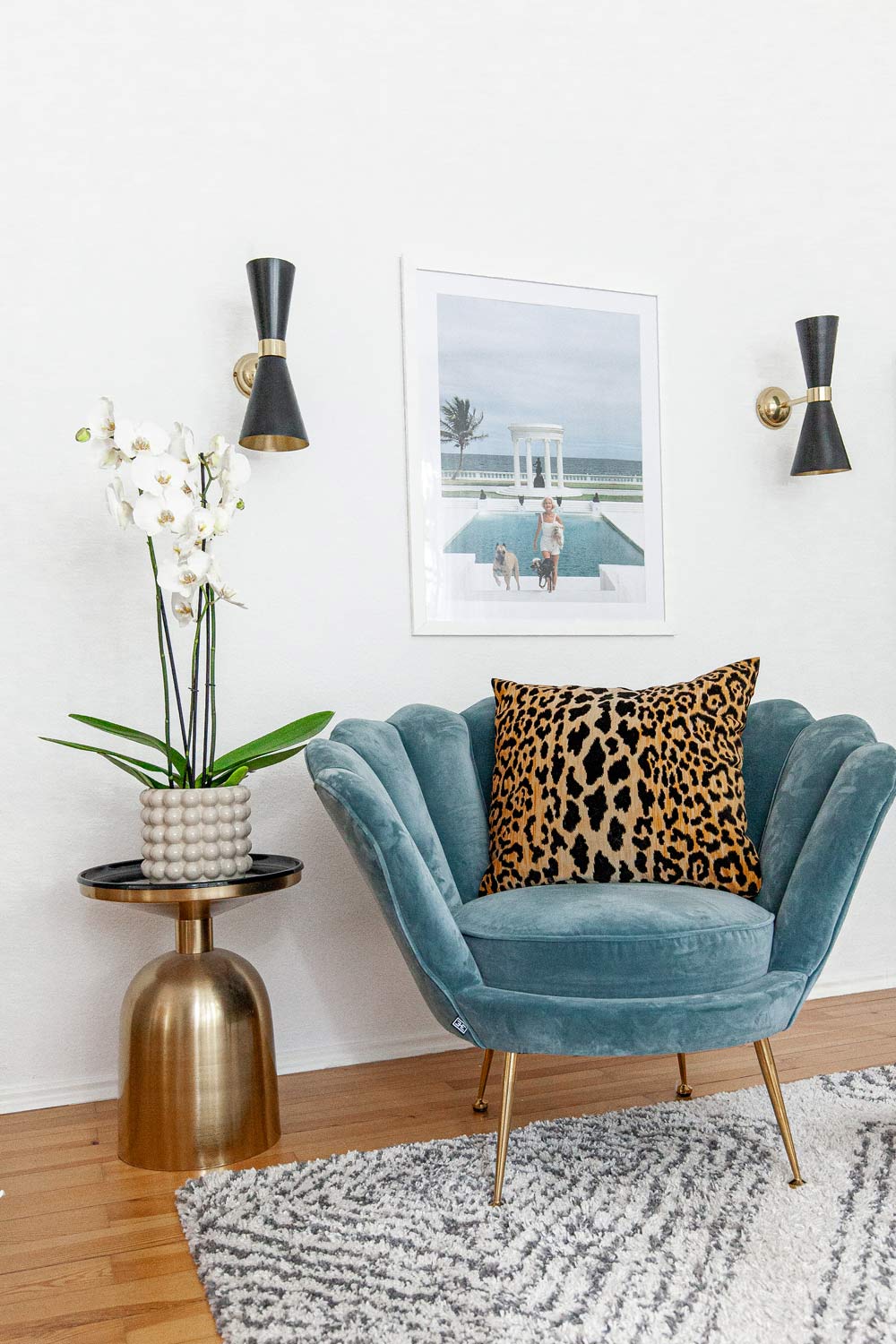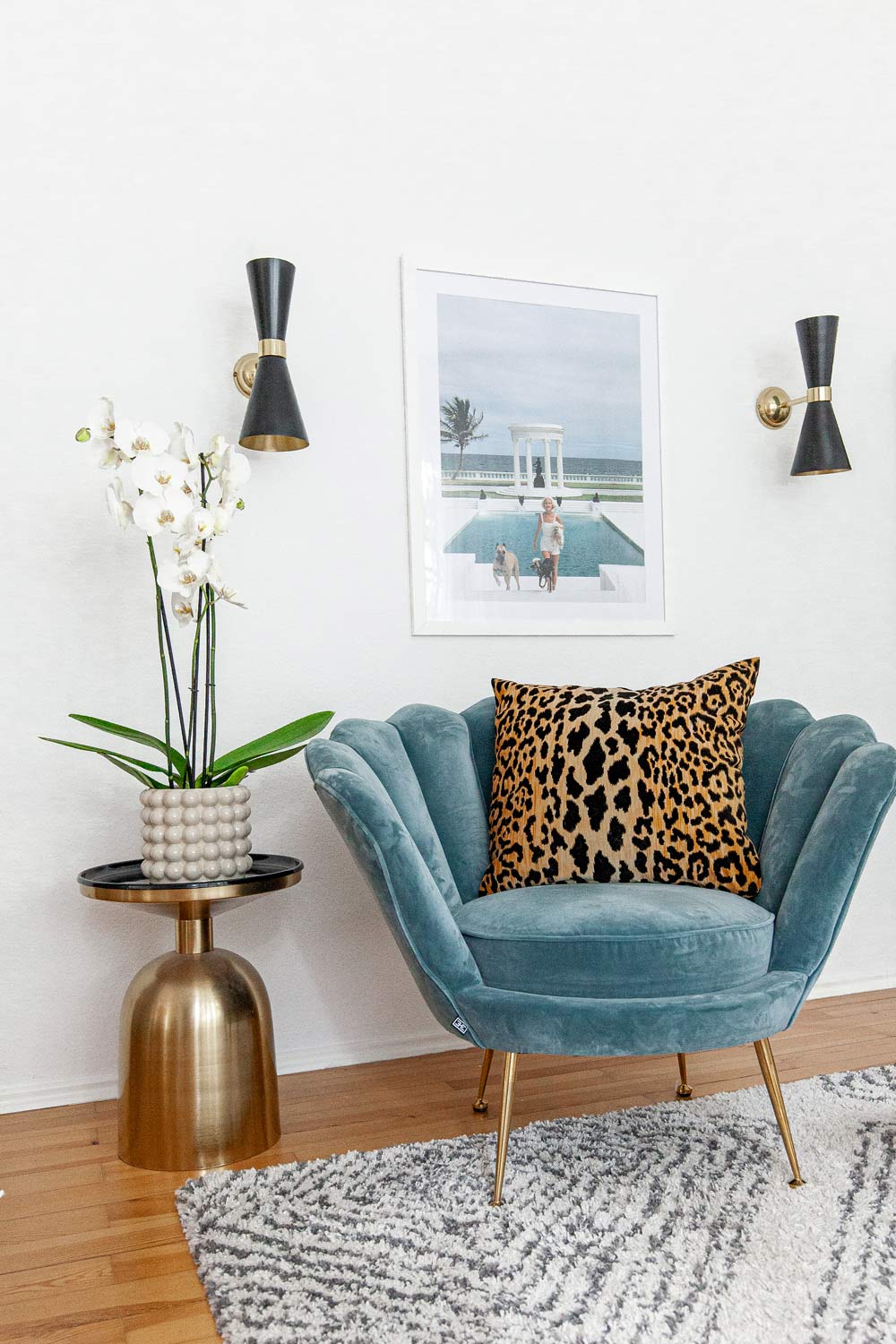 Shop Slim Aarons Prints: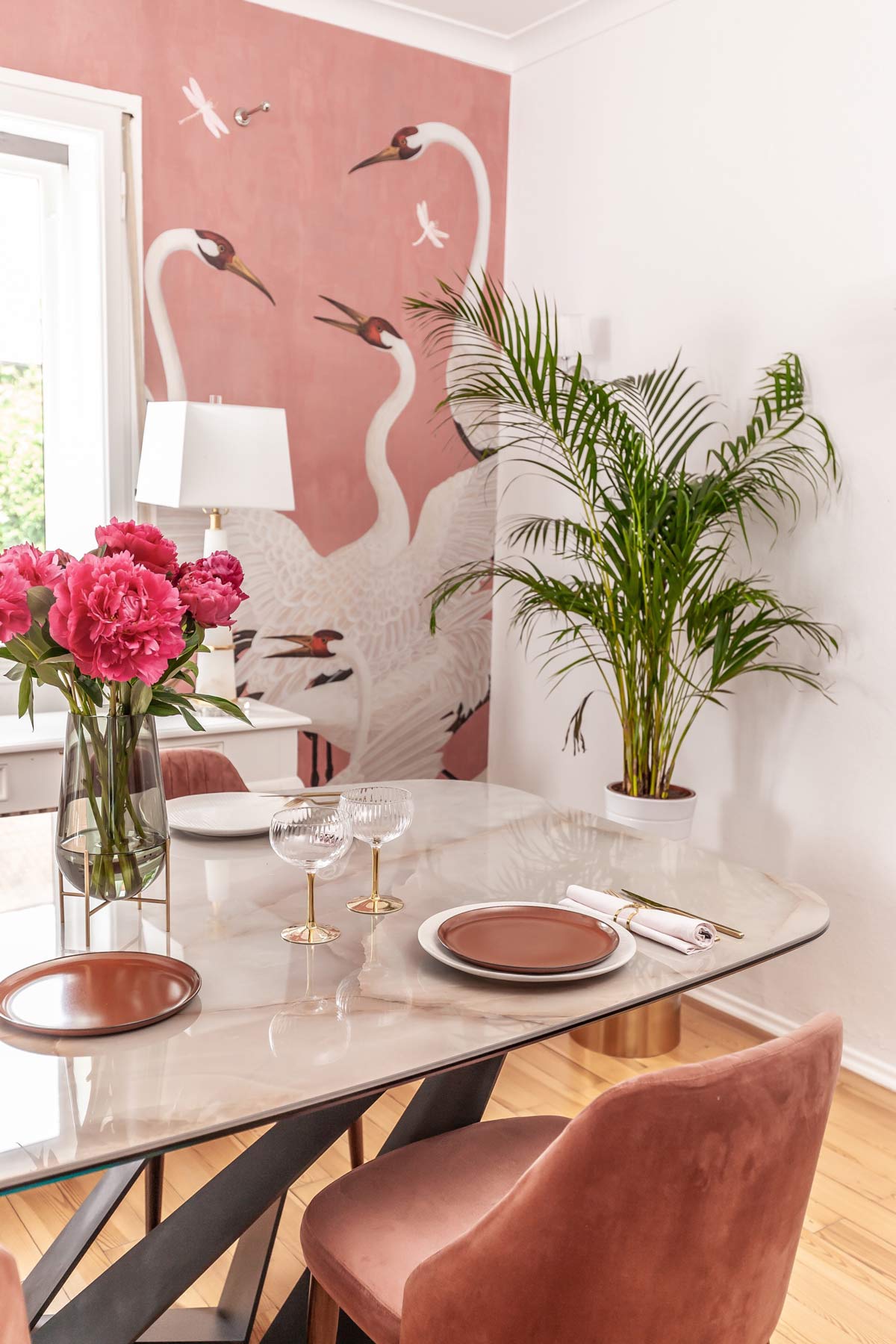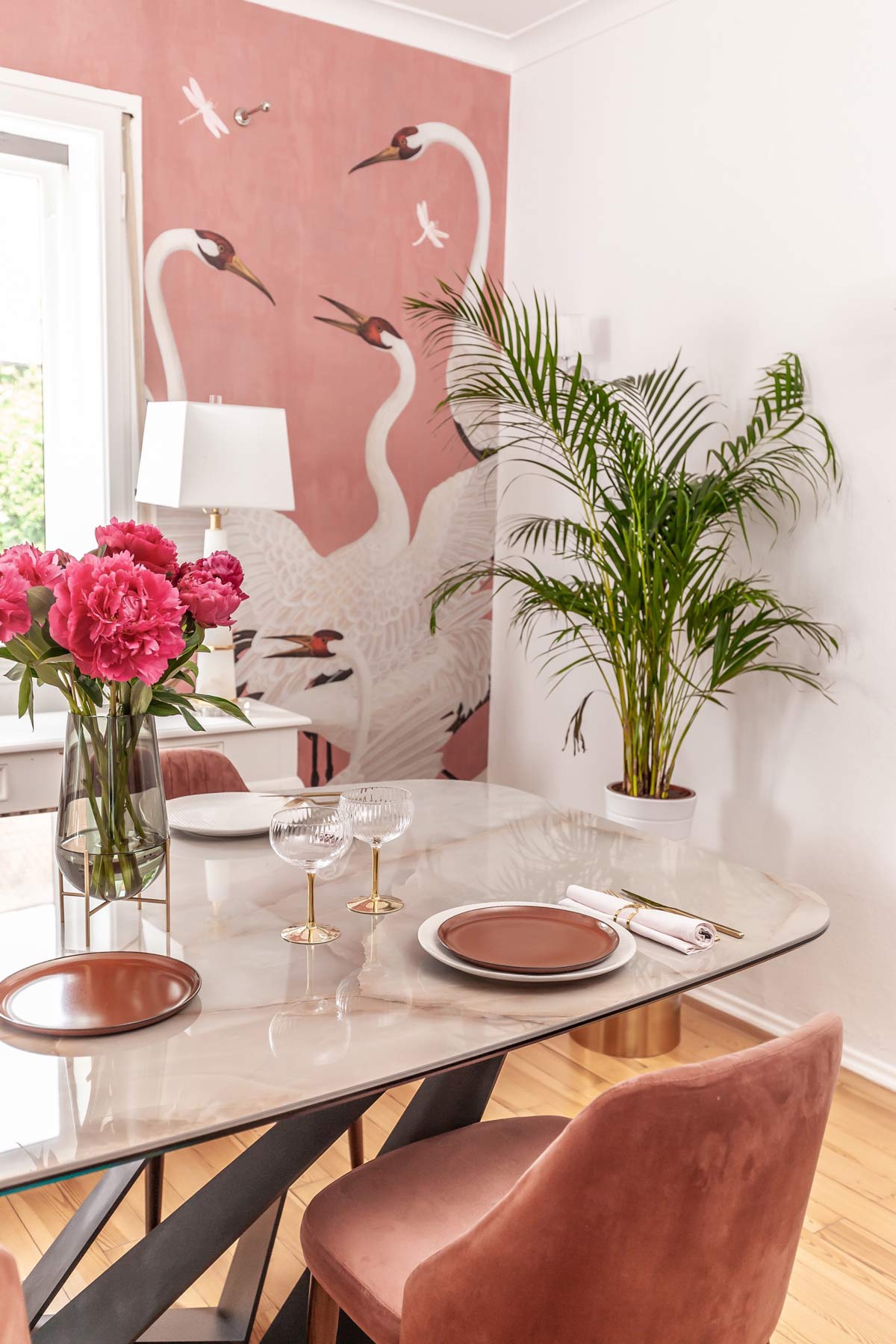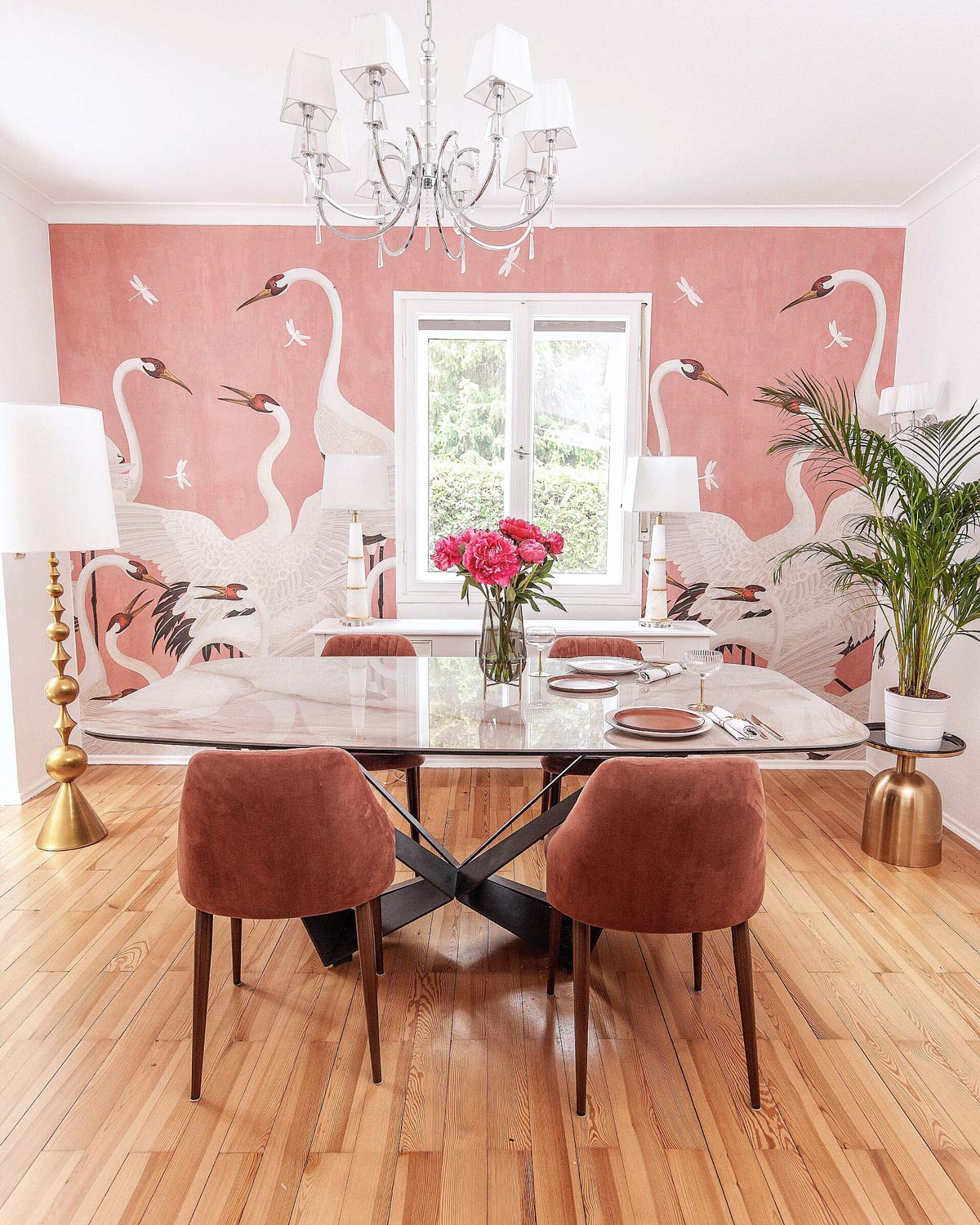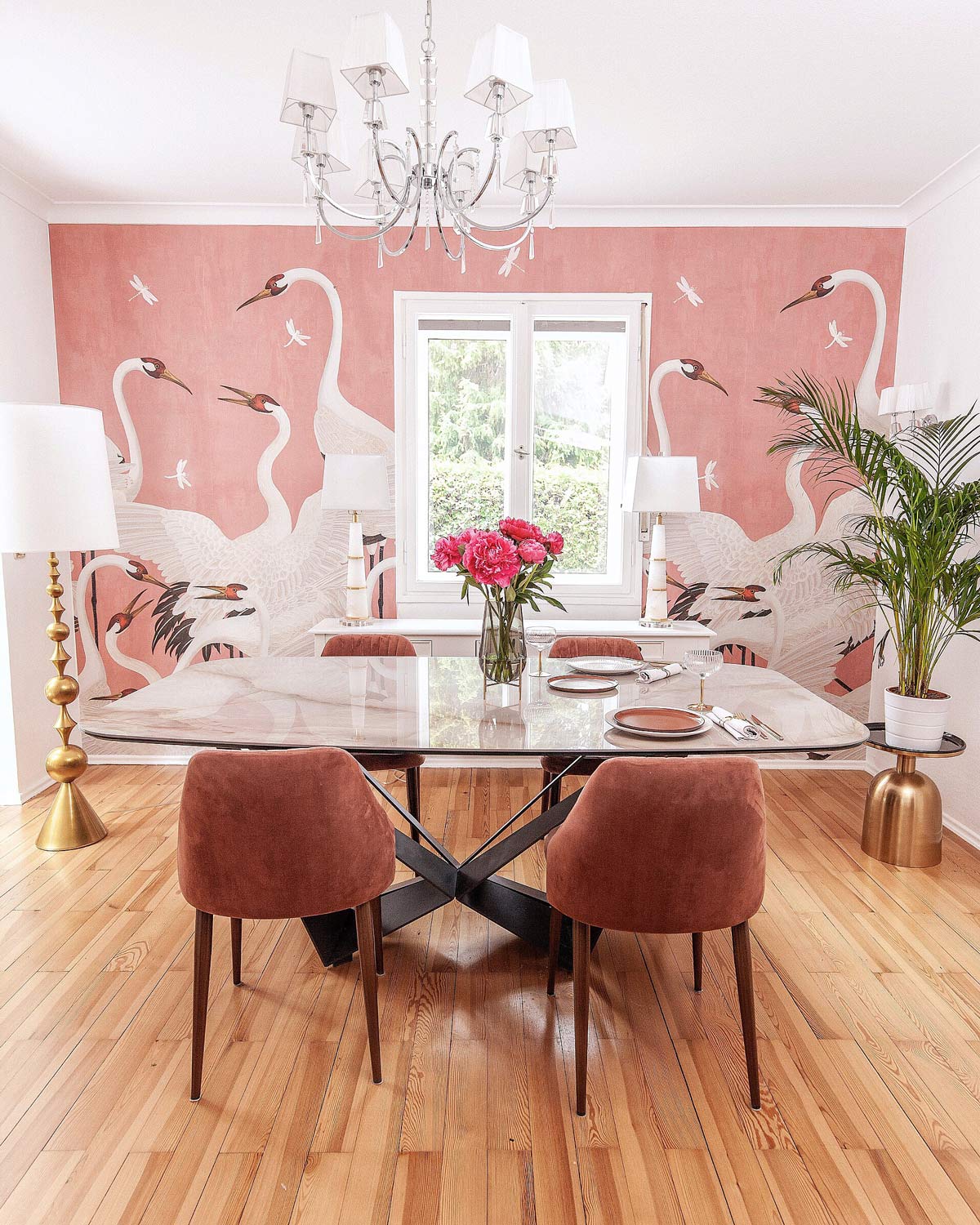 gucci decor heron wallpaper
home decor
jonathan adler harlequin floor lamp