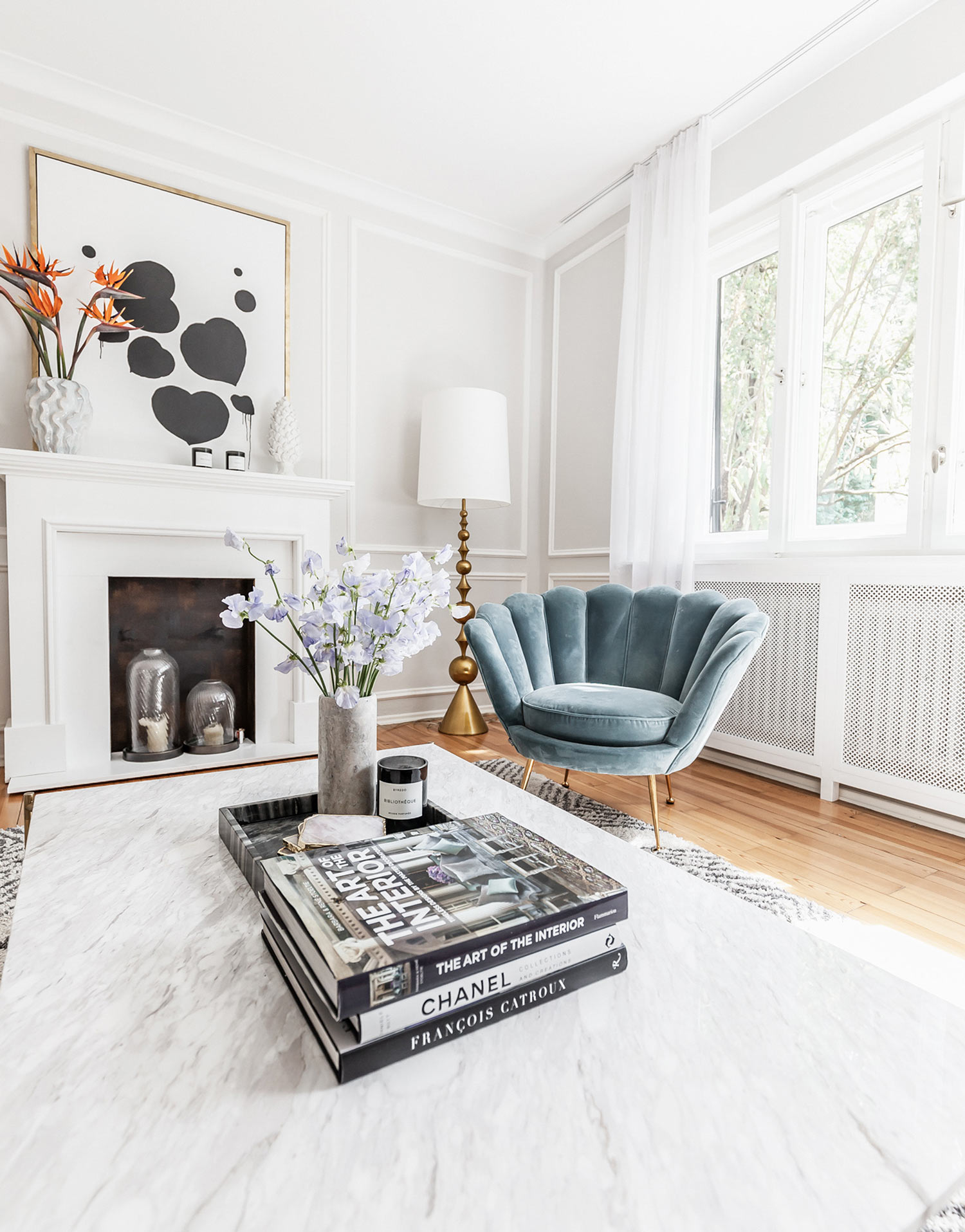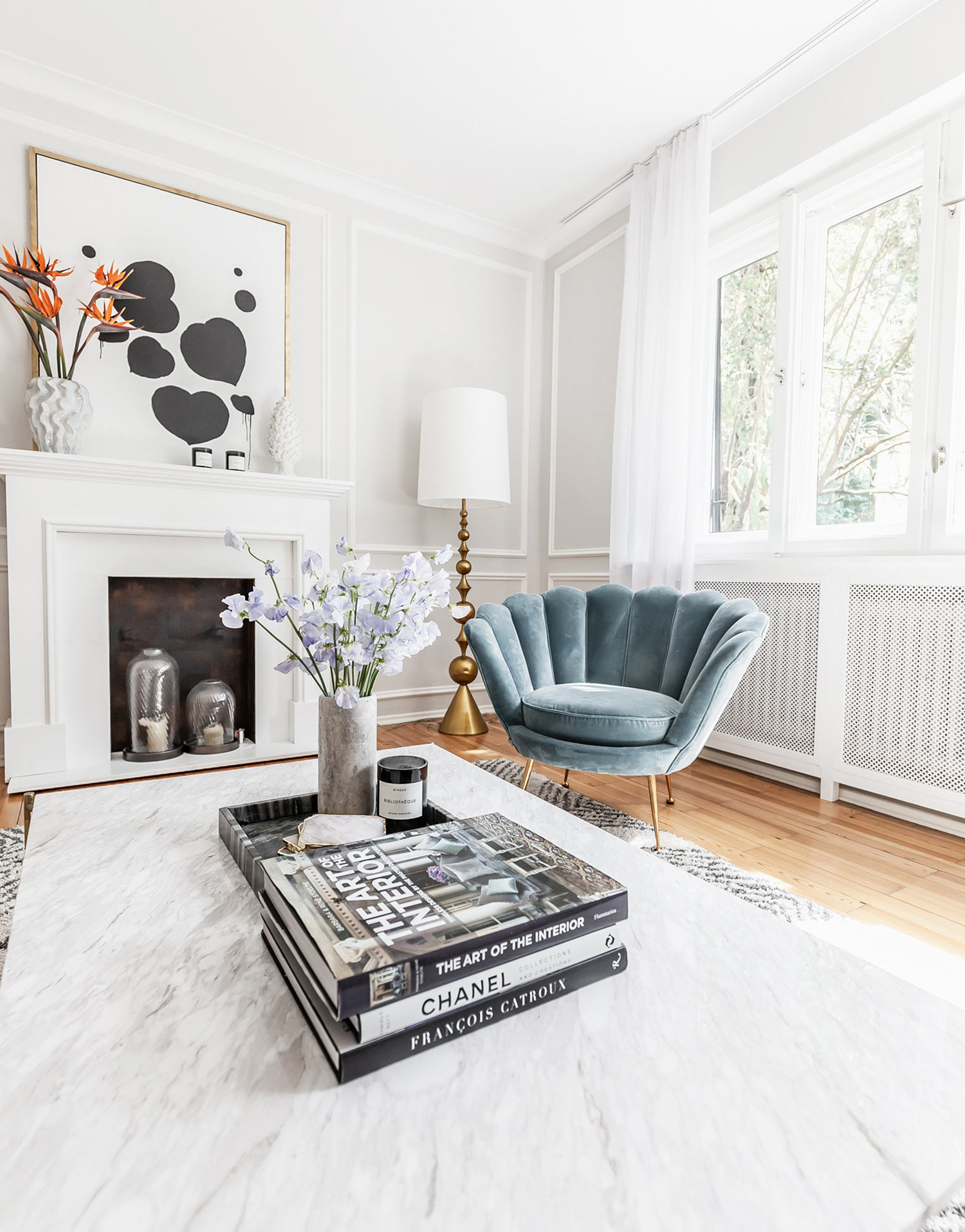 It is slowly beginning to look a lot like summer outside, which certainly feels a little surreal this year. For me, it's almost as if time has passed unnaturally quickly during this time of social distancing.
Even now, as stay-at-home orders begins to lift, our lives probably won't return to normal for quite some time. While the look and feel of our home still seems to be more important than ever, I'm happy to share a little sneak peek of my living room. When designing the room, I took a contemporary approach, mixing in some Art Deco while focusing on natural materials and a neutral color palette.
The new paint
I'm a nerd when it comes to colors, so it happened again that I ended up mixing the wall color on my own. My goal was for the color to truly match my initial concept. For the base, I chose Skimming Stone from Farrow & Ball, added white to slightly brighten it up, and toned it with acrylic paint by Schmincke – my go-to brand when it comes to toning wall color. While definitely not designed for this kind of work, since it's high-quality paint for artists, the rich, pigmented paint fits perfectly for this purpose. If you want a similar color, I would recommend just going with Skimming Stone instead.
Shop the look: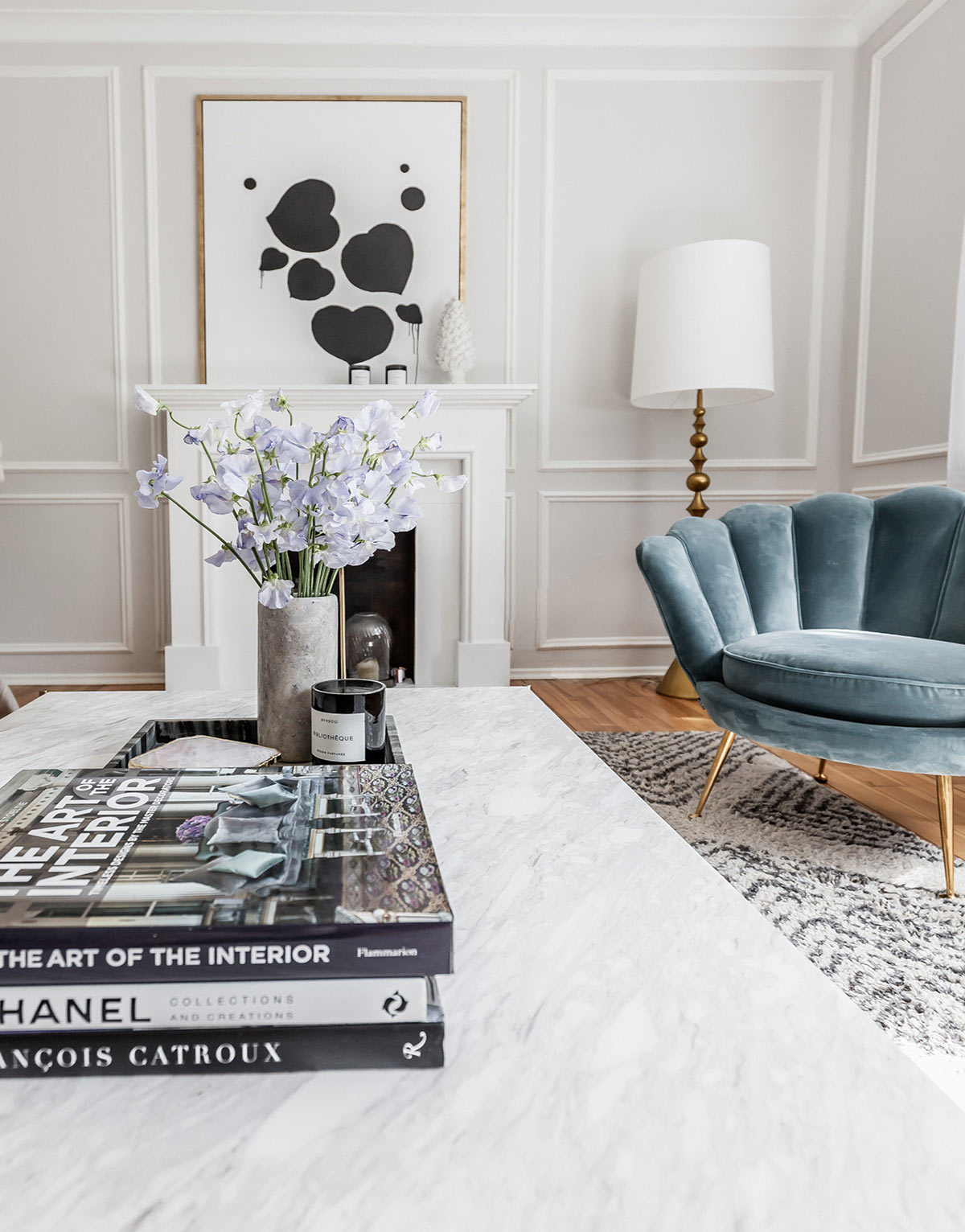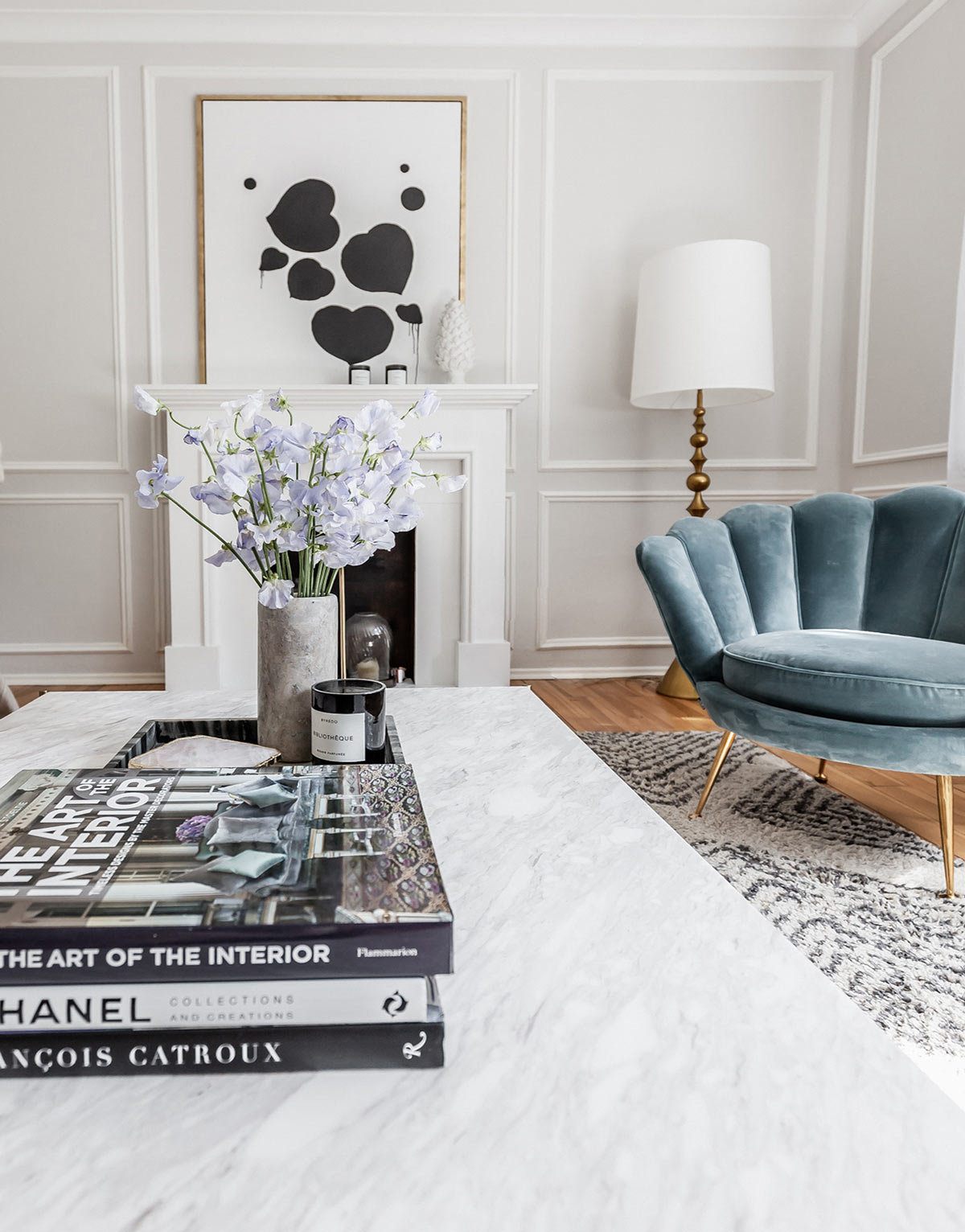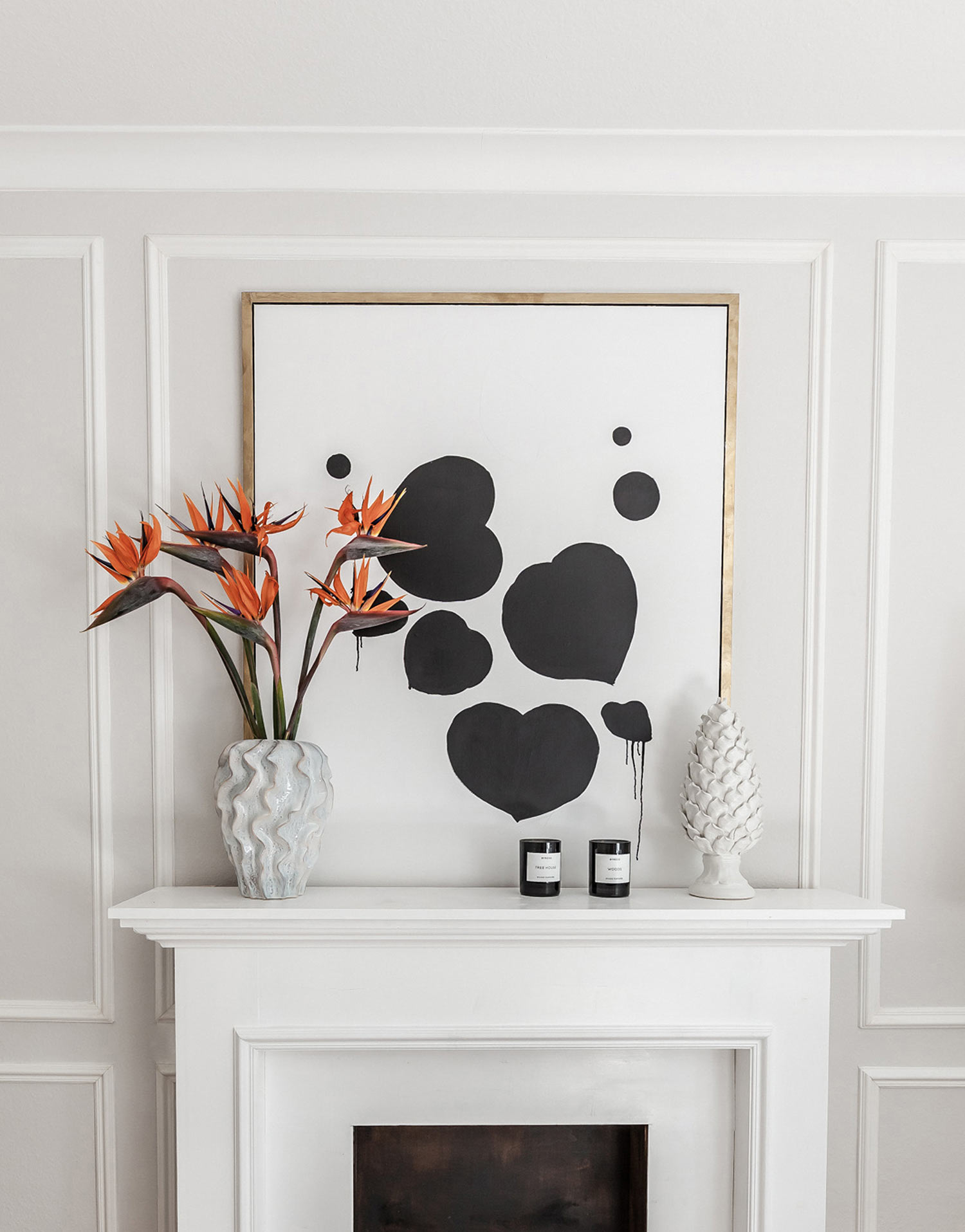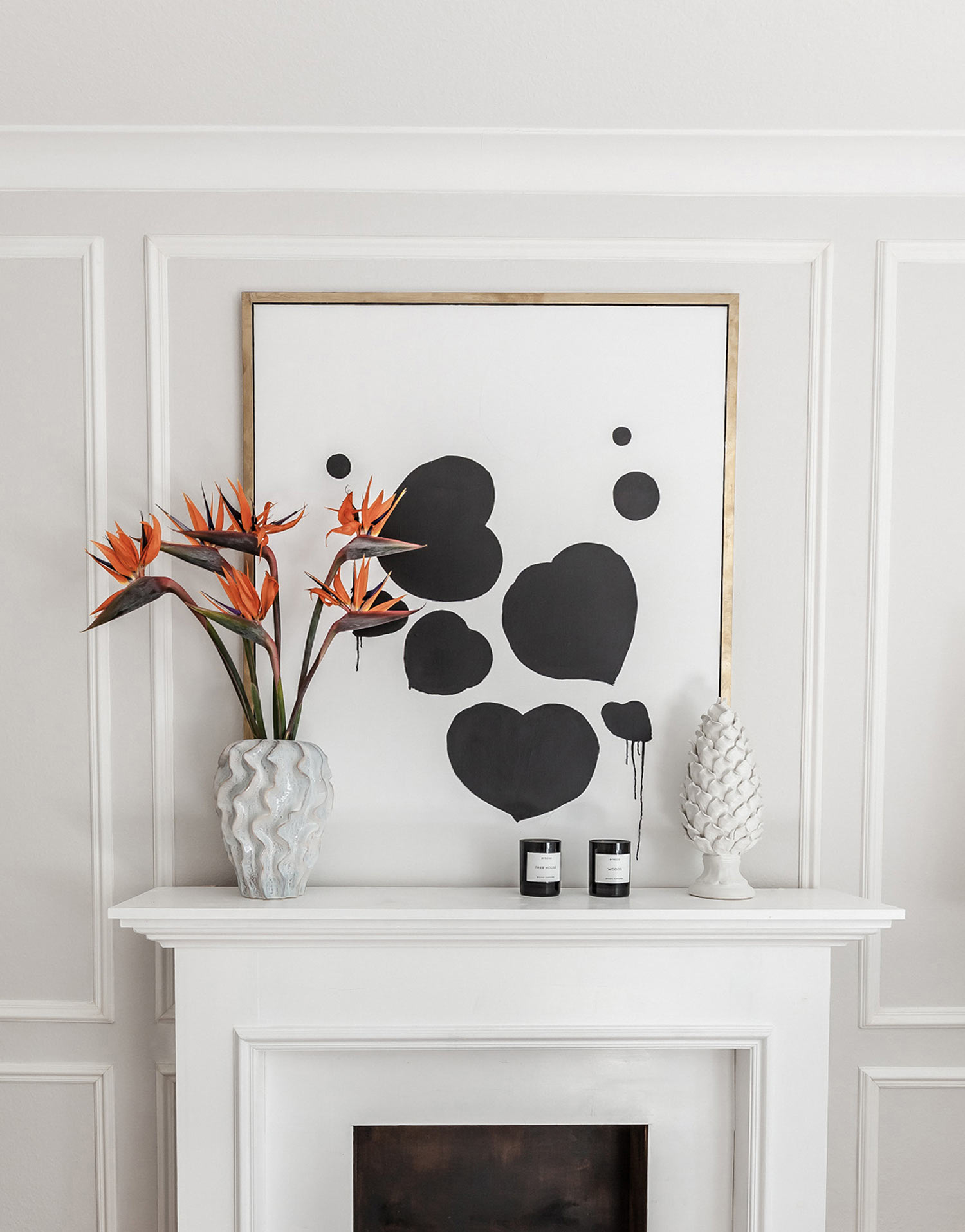 DIY abstract art
For everyone asking: I'm honored, but the artwork is mine and not for sale! I wanted to fill the emptiness until I could locate a mirror or some other piece of art to replace it with. It turned out quite nicely, though, so I might just leave it there.
I gesso-primed an old canvas and painted the frame gold. This is pretty convenient if you want to make a large-scale painting like this, because it's hard to find a good canvas and getting a custom frame could be a bit of a hassle. Gesso functions as a primer, and you can bascially put it on top of everything, like a piece of wood or rear wall, to create the proper base for your painting. Maybe you feel inspired to recreate something similar!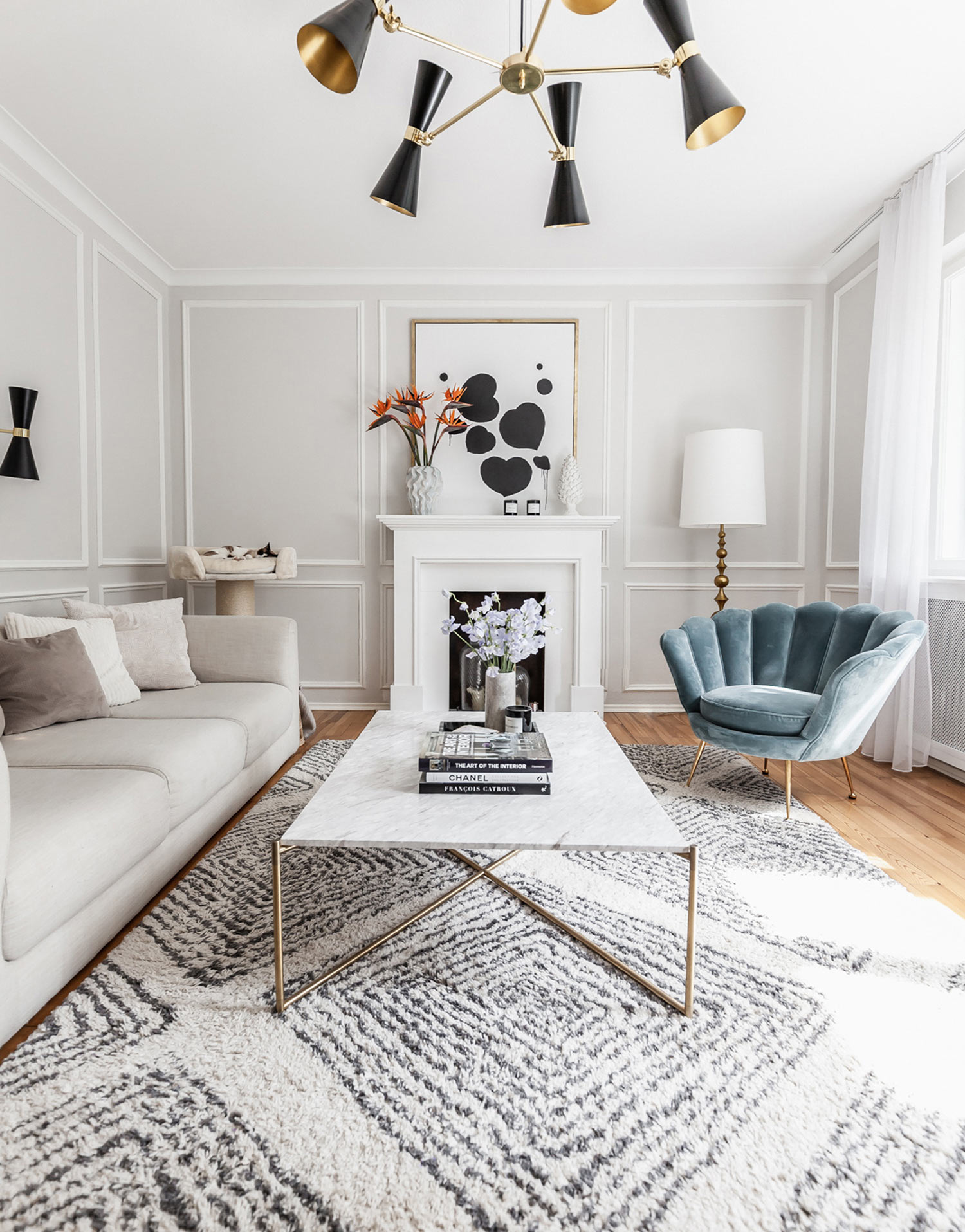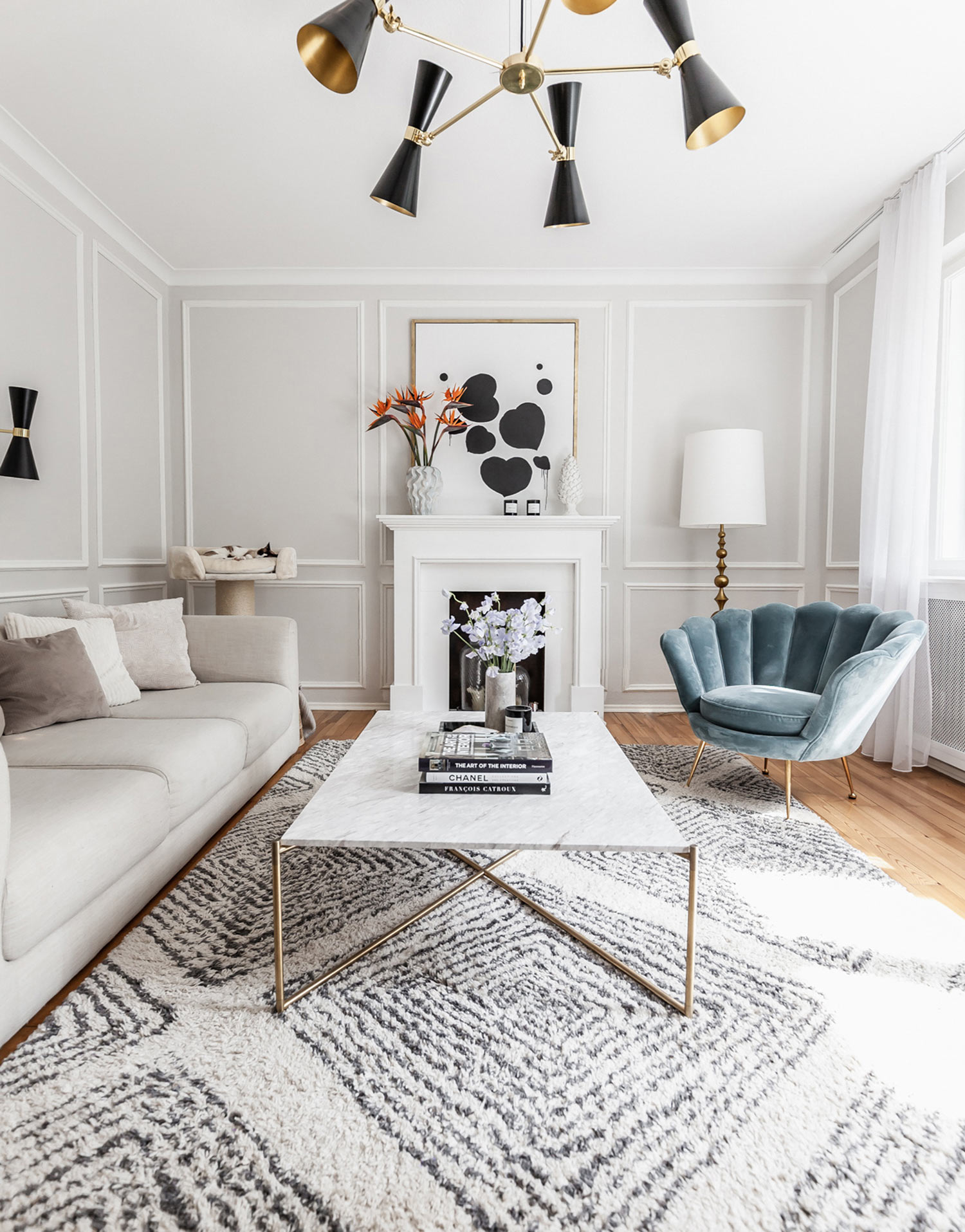 Shop this post: