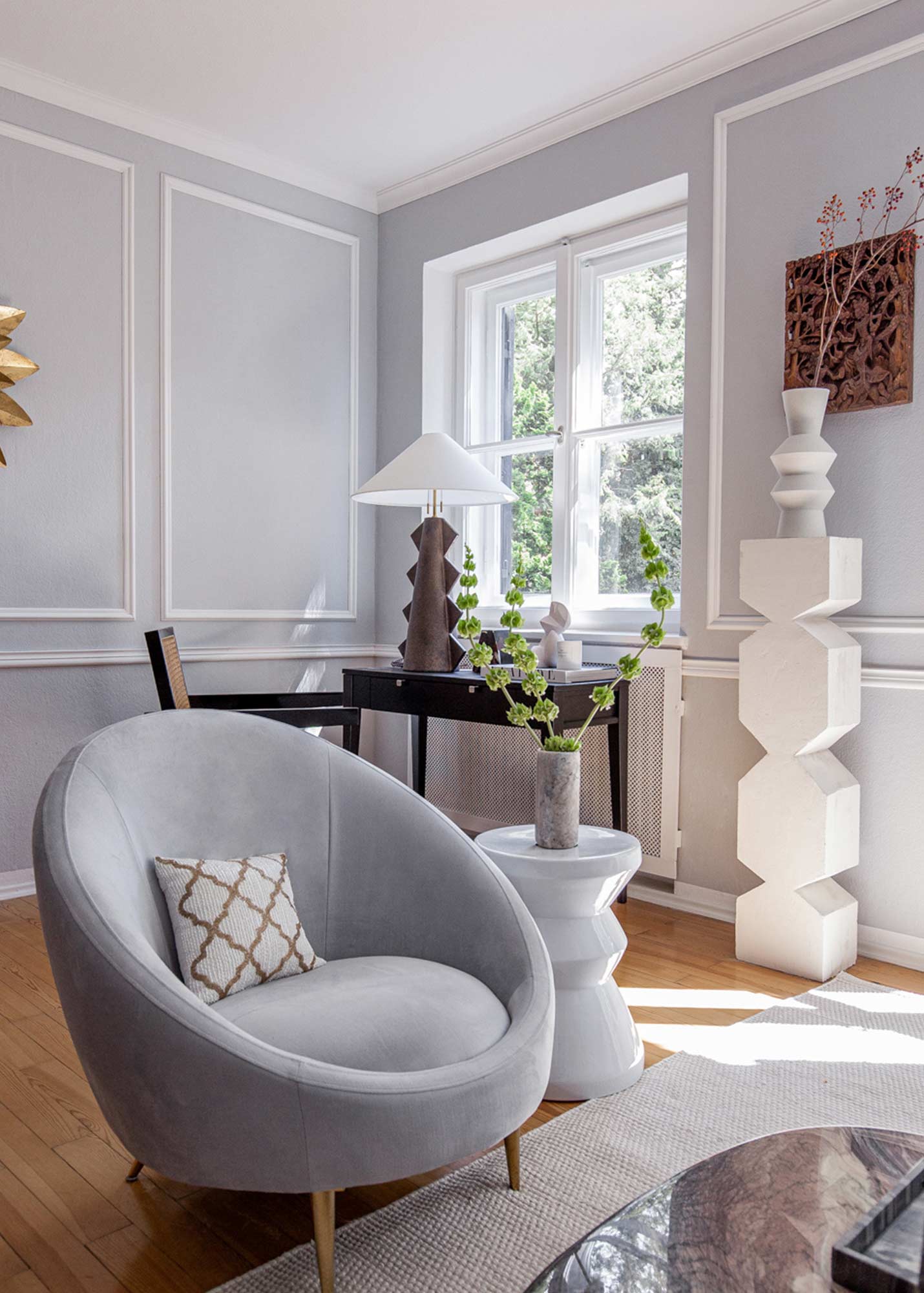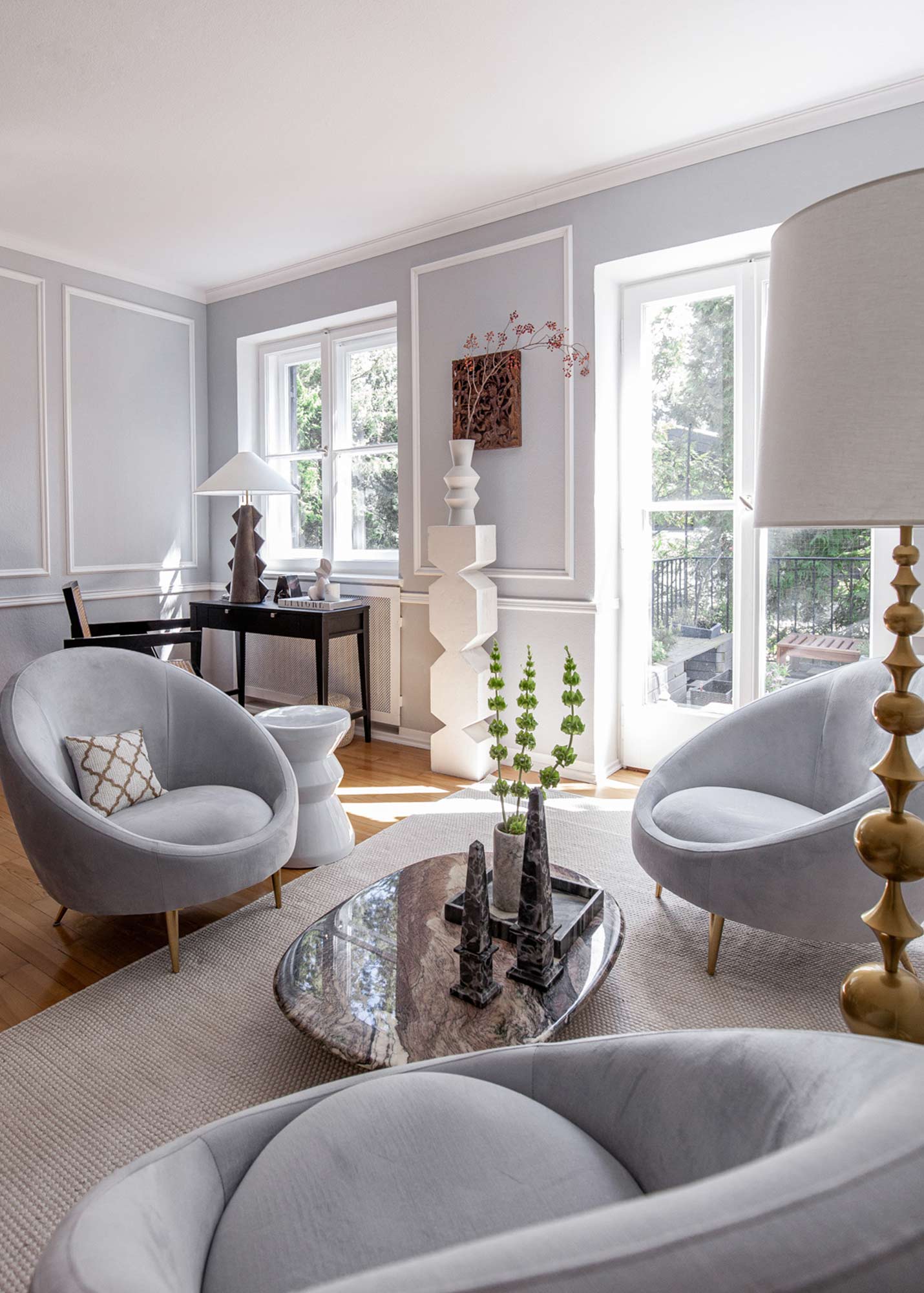 Imagine an empty room, a blank canvas right before your eyes. Where do you begin?
For me, it always starts with my intention for a space. With the bright natural lighting coming from the windows and doors with their forested foreground, I immediately knew this room was destined to be my office. Then, I dive in, and one step or piece at a time, I embark on my creative endeavor of designing a space that represents me.
They say that people either drain you or inspire you, and I feel the same about interior design. I believe that an office should be a sacred space – a space that gives you room to pour out all your energy and creativity and replenish it just the same. This is why I chose my workspace as a space to showcase everything I love in terms of colors, materials, and sculptural forms.
Though the sculptural column (by me) is reminiscent of the "blocky" and rigid geometric style of Brutalist architecture, there is nothing about this space that is unyielding to me. This office has come to be my personal museum – not quite resolute like one, and not presenting the idea that everything was intentionally placed, but rather intentionally filled with the things that inspire me most.
The style for this room was inspired by a variety of sources – classic French interior, Art Deco, and I strategically introduced hints of maximalism – the aesthetic of excess. But in this case, the excess is less about the bold colors and little to no white space. The excess for me refers to the wide range of sources from which I draw my inspiration. It's the aesthetic of me, and if I had to define this space with one word, it would be 'eclectic.'
I chose blue simply because blue is one of my favorite colors. It's a color that conveys serenity, peace, responsibility, and intelligence—all the things I could ever want an office space to represent. The blue chairs are by Jonathan Adler, and the small marble table in the middle of the room is a vintage find. I sometimes find myself enthralled by how the softer edges of shapes can complement those with a more defined structure.
With a collection inspired by elements that emerged from the 19th and early 20th century mixed with everything else I love, when I'm in this room, it's like I've transcended space and time.
Get the look