I've used to wear makeup every single day to feel comfortable. It was always a difficult topic for me since I have super sensitive skin. I was happy with a product as long as it didn't irritate my skin, and therefore it took me quite some time to change my skincare routine for the better.
I'm so excited to share why AESOP plays a big part in it today.
My skin loves it
AESOP comes with a whole range of skincare products to target every skin types need. I've tried quite a few products now, and they work amazingly on my sensitive skin. Loving the Parsley Seed Serum, an anti-oxidant rich, daily use serum moisturizer. The serum is enhanced with Panthenol (Vitamin B5), Aloe Vera and Chamomile to moisturize and soothe the skin.
I'm also a big fan of the B & Tea Balancing Toner which uses a combination of Panthenol, Green Tea, and Sodium Gluconate to balance and soften the skin. It smells lovely and leaves my skin feeling refreshed and clean.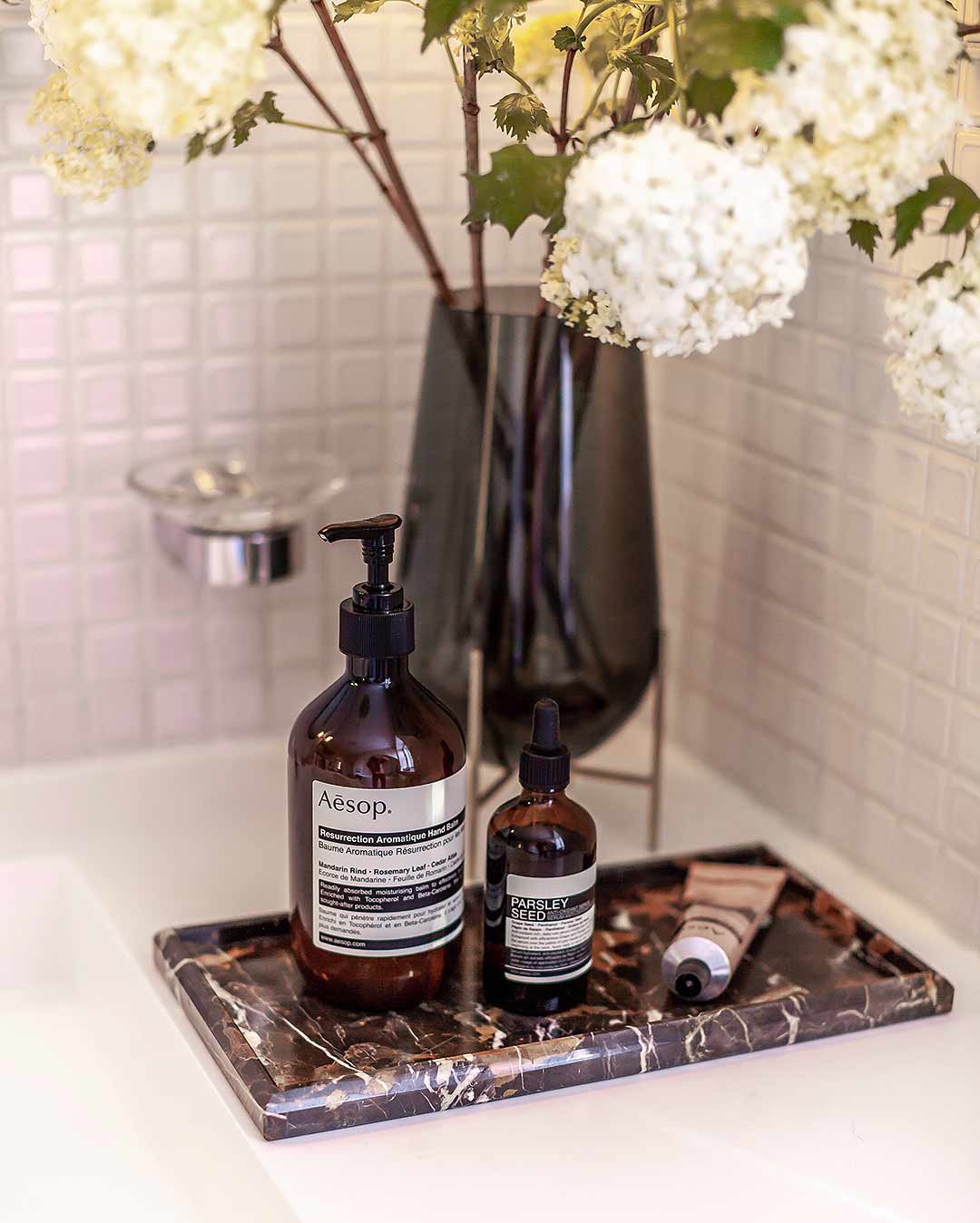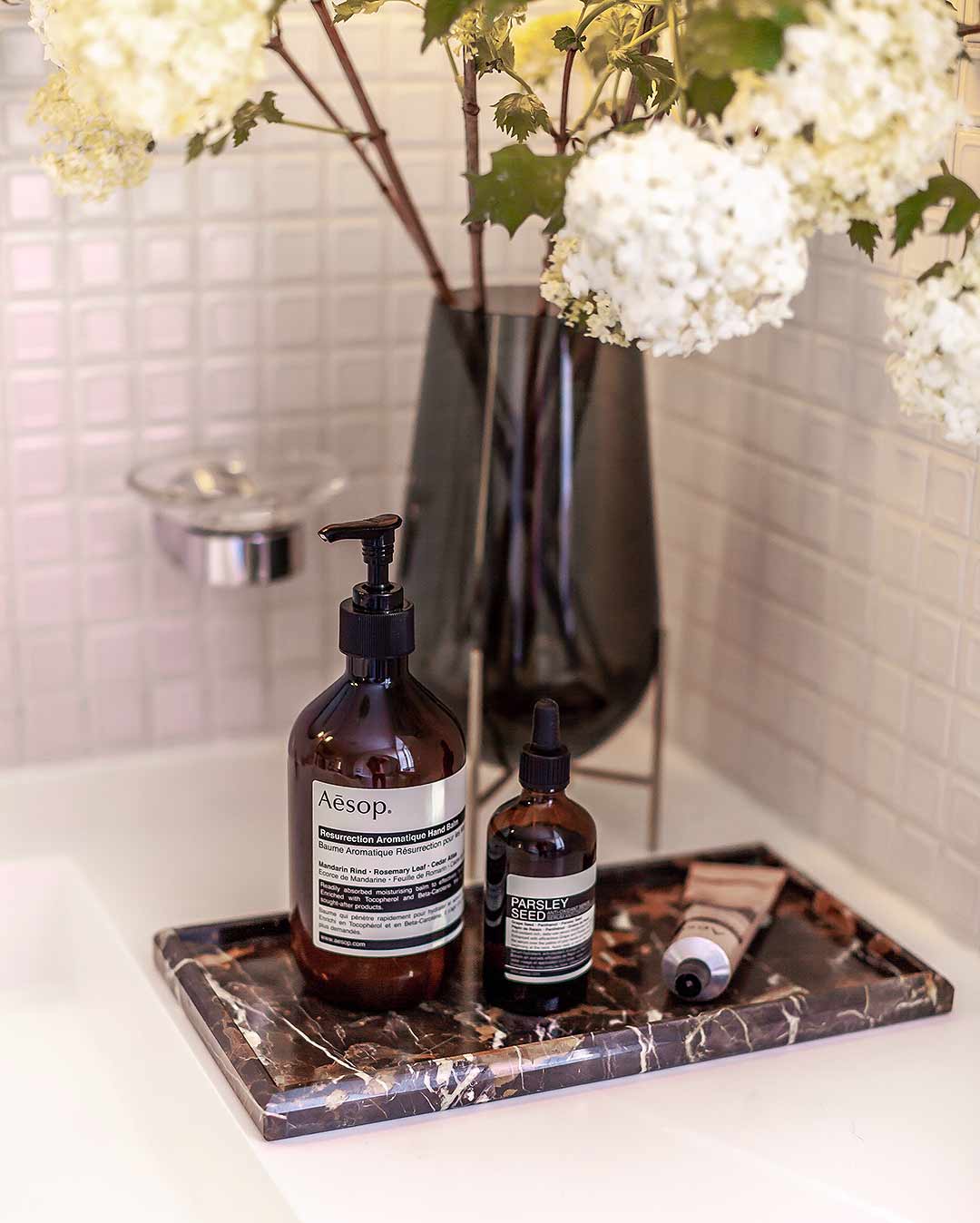 Hand Care Must-Haves
The absolute must-have products are AESOP's Resurrection Aromatique Hand Wash and Hand Balm.
These are literally the best products you can place next to your sink. The smell is uniquely intense but in a very natural way.
Adding the hand balm to my routine was a complete game changer. I've used to have super dry hands during winter. After using this product now for a few months, I can say that my hands have never been that smooth during the coldest season. I apply the cream after each hand wash. It's worth every penny!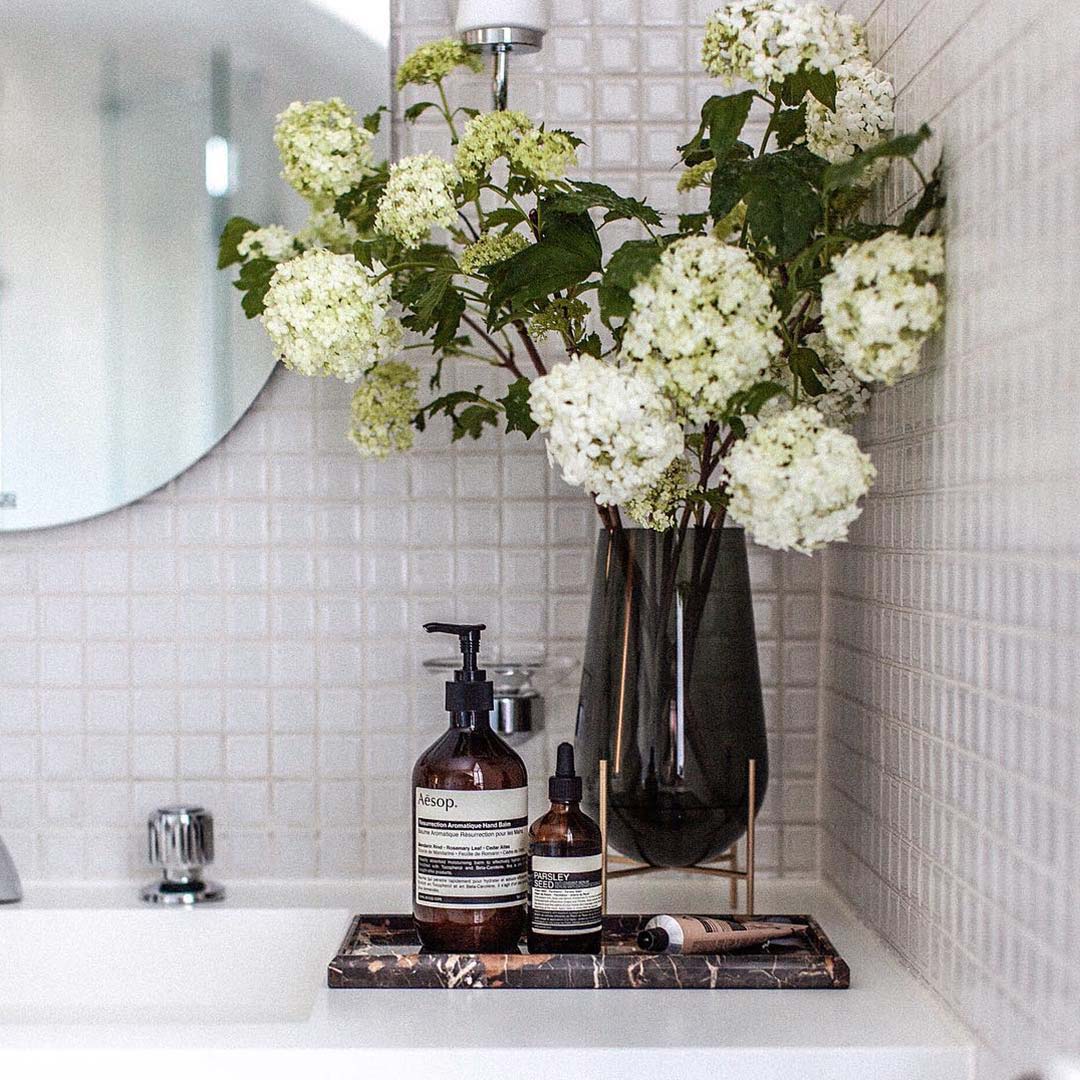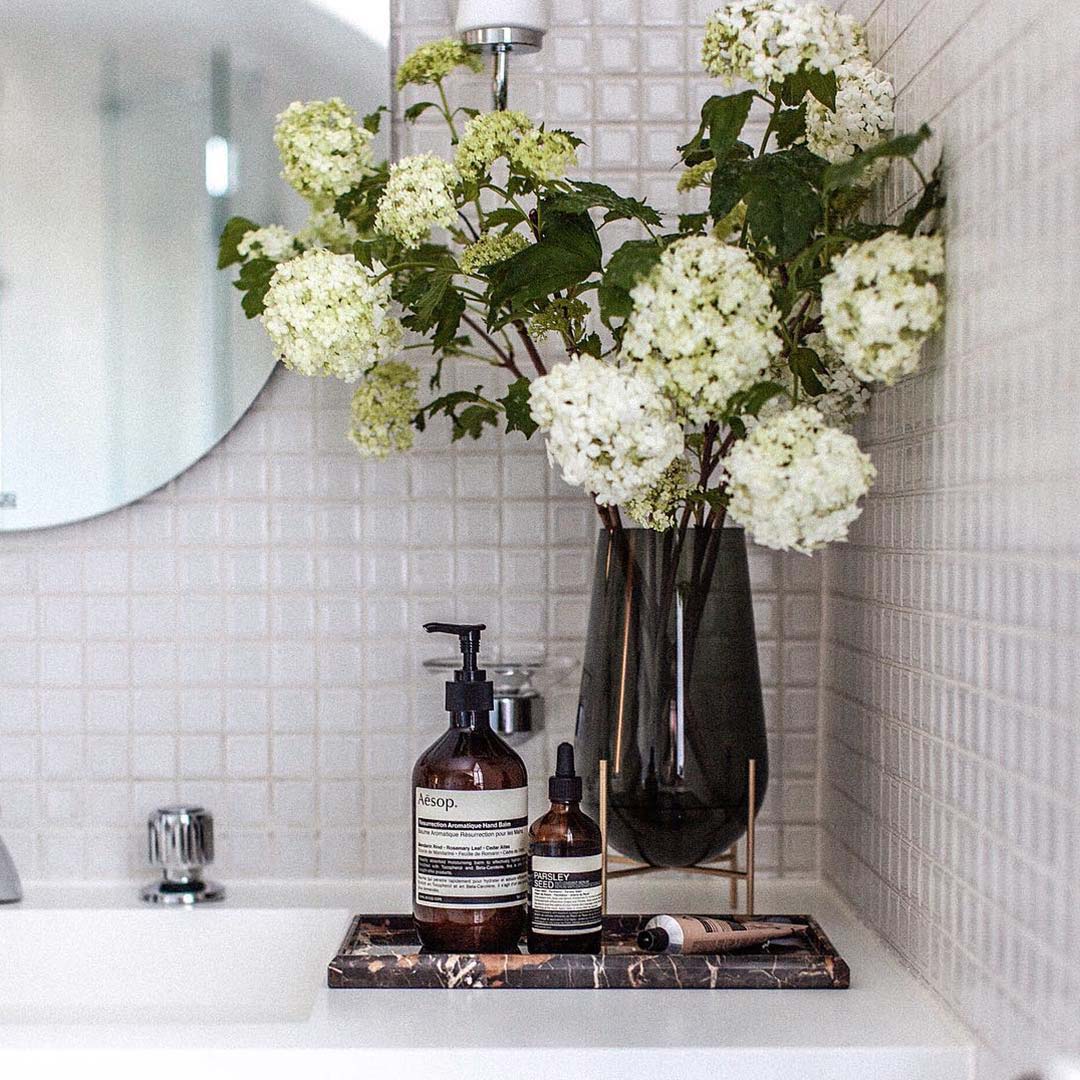 Design
Yes, I want things to be pretty. It's a deep desire to have my surroundings arranged harmoniously. It just makes me happy!
I'm even secretly buying shower gel for my boyfriend, so he can't replace it with that ugly bottle he bought last time.
It just bothers me seeing a poorly designed product in a pretty space. Oh wait, and they are not just ugly – Nooooo! They come in neon green or orange, so you can't avoid looking at them all the time!
So here comes AESOP with it's clean and unobtrusive design. It's just beautiful and fits in every setting.
The Spa Moment
Running my own business takes a lot of dedication and effort every day. Some days I feel stressed, and therefore these short breaks for my beauty routines have always been crucial for me. Creating a little spa feeling in the morning leaves me with the perfect mindset for a stressful day.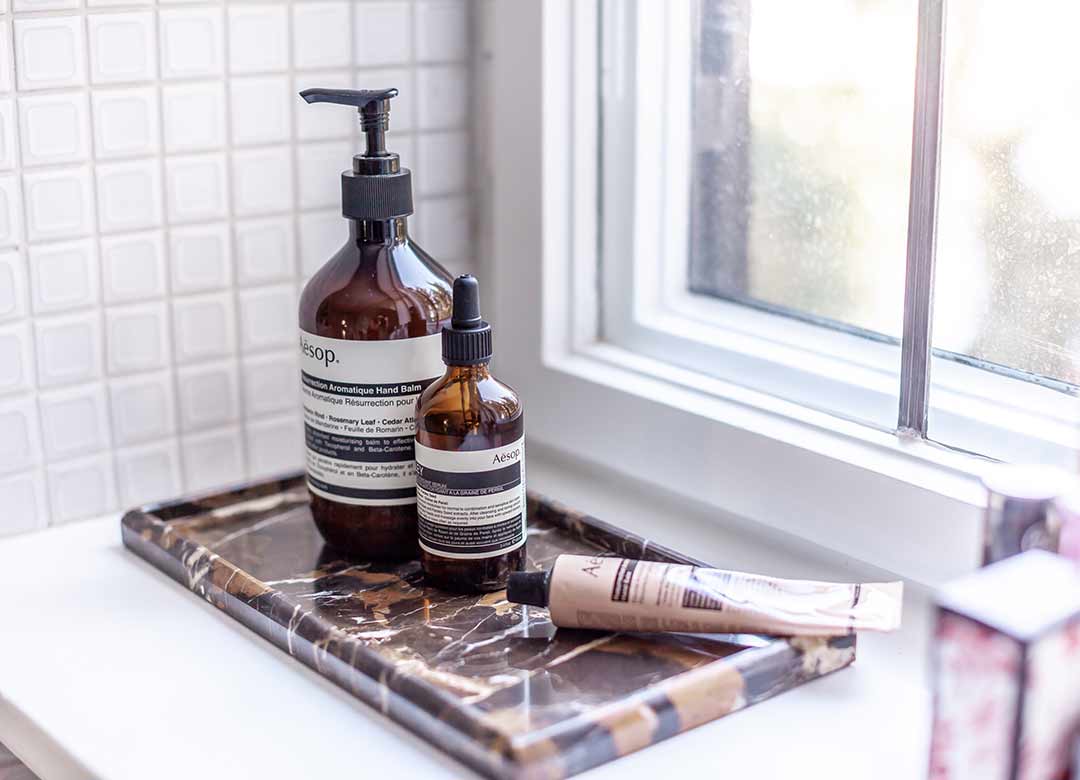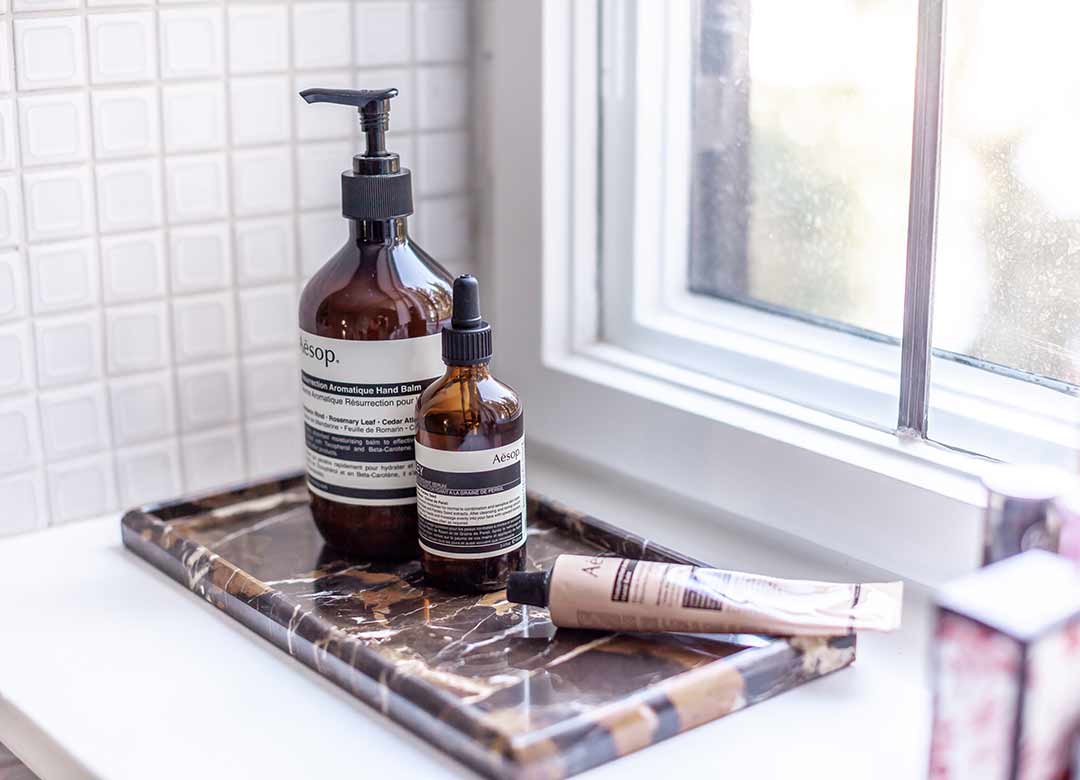 Shop the post:
aesop
parsley seed
sensitive skin
skincare